We have now officially joined the Cape to Cairo Club!
Dale got to Cairo today and then it was all about getting that iconic photo of the bikes at the pyramids and starting the process of getting the customs paperwork and bike crating completed.
Cairo is an ancient, massive, heaving and vibrant city. Like many old cities of this nature, It is both beautiful and terrible at the same time and getting around on the bike is something of a suicide run. The bikes have now been handed to the shipping agents, paperwork completed and should arrive back in SA next week.
We have spent our last night in Cairo having dinner with family and friends followed by a night time sail in a feluka on the Nile, a great way to cap a fantastic trip.
Our final mileage is 14,590km meaning that we have managed to raise a total of over R300,000 for the charity, Ma Afrikka Tikkun. This number is in excess of our original R250k target and we are overwhelmed by the personal and charitable support that our journey has received from so many people and companies that have been behind us all of the way.
The opportunity to have undertaken this trip has been an incredible gift from the people in our lives that picked up family and work responsibilities in our absence for which we are both truly grateful. The trip is now sadly complete and my final reflection is that the wonderful, the terrible, the beautiful, the squalor, the wondrous, the disgusting, the achievements, the disappointments and the magnificence have finally weaved themselves together to form a diverse tapestry of deep meaning, memories, places and people that will remain with us for the rest of our lives.
Thank you again to our families, friends and colleagues alike for the support over these last 2 months, this trip would not have been the same without the knowledge that so many people were following us on the blog and pushing us ever northward with their positive thoughts and comments.
Rui and Dale, Cairo, Egypt, 24 August 2010.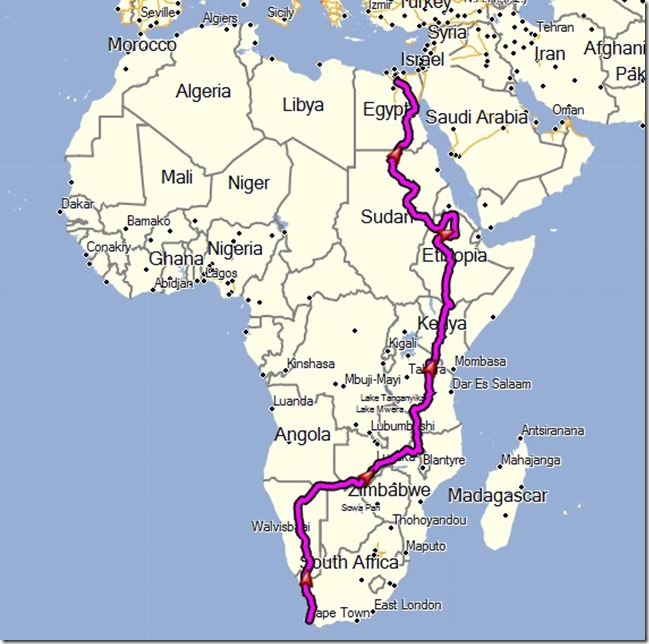 Our Total Ride…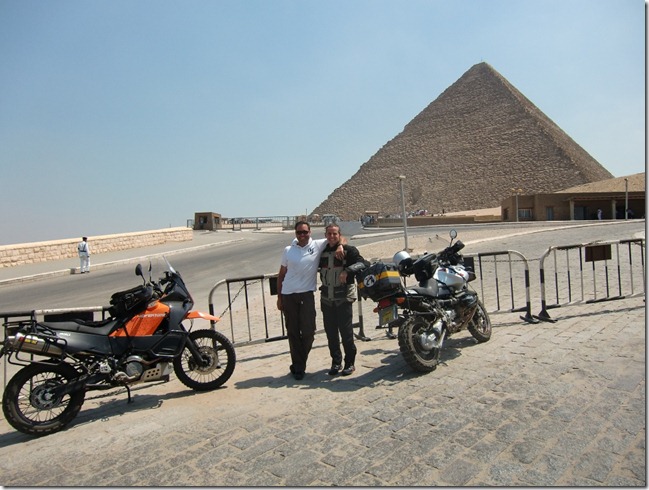 Cairo at Last. The trip was not complete without this photo.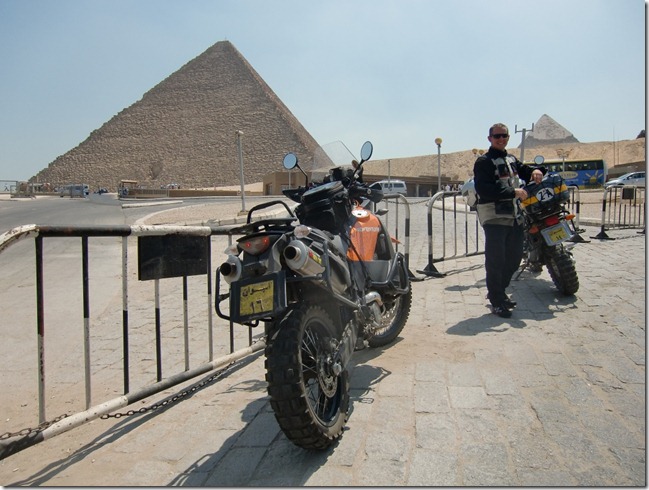 Note the Egyptian plates on the Bikes. My plate says "Aswan, 16".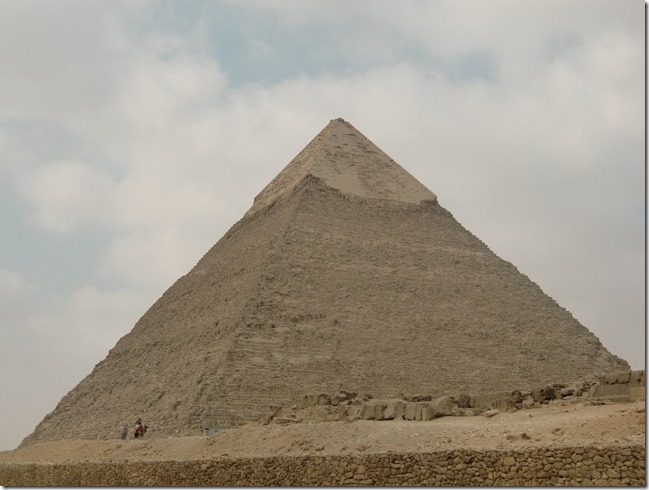 Pyramids of Giza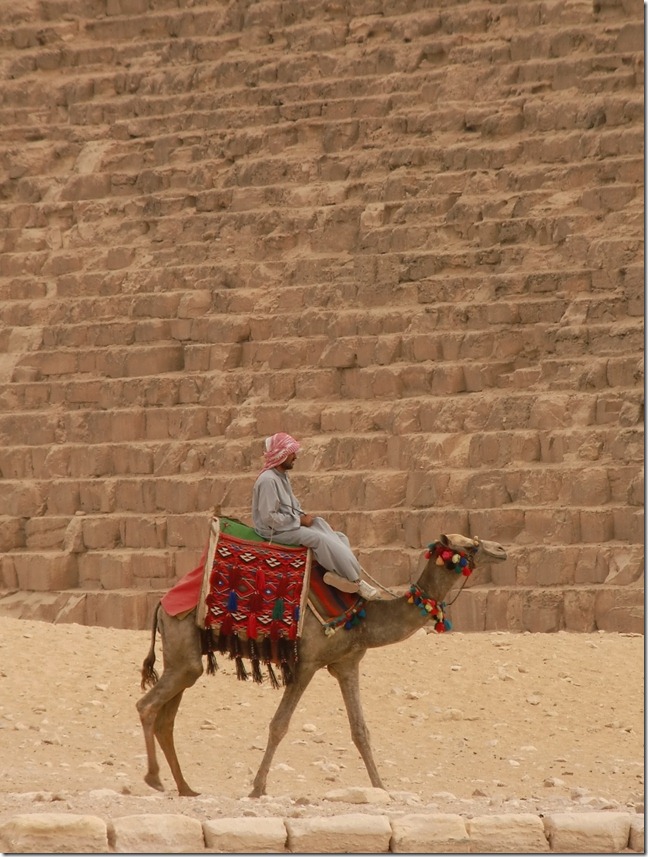 Local posers who charge for you to take a pic of them. I snuck this one in.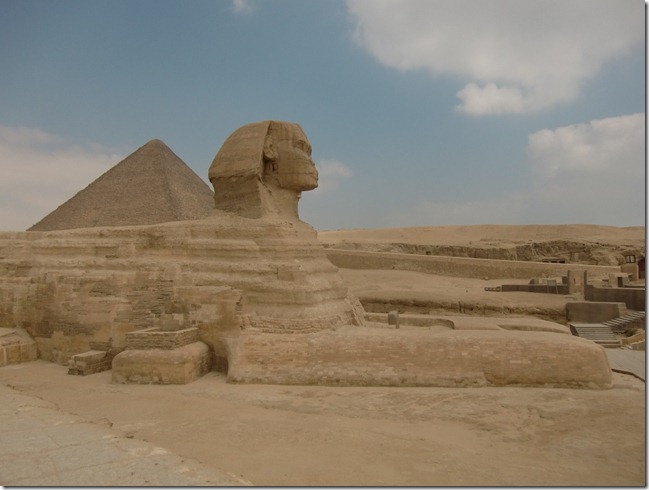 The majestic Sphinx.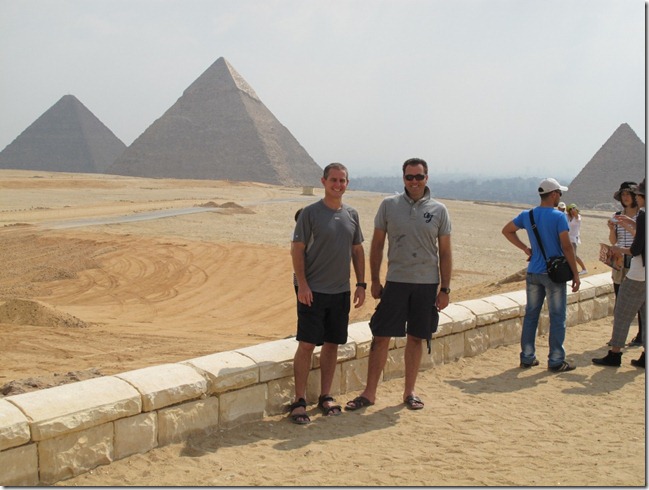 Dale and I with the pyramids in the background.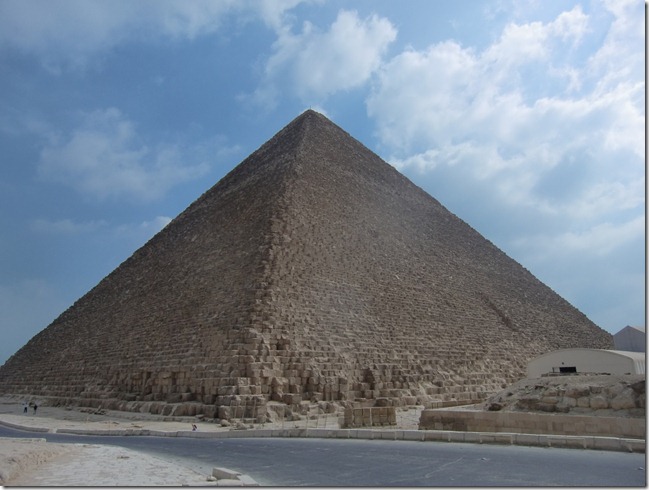 More Pyramids of Giza.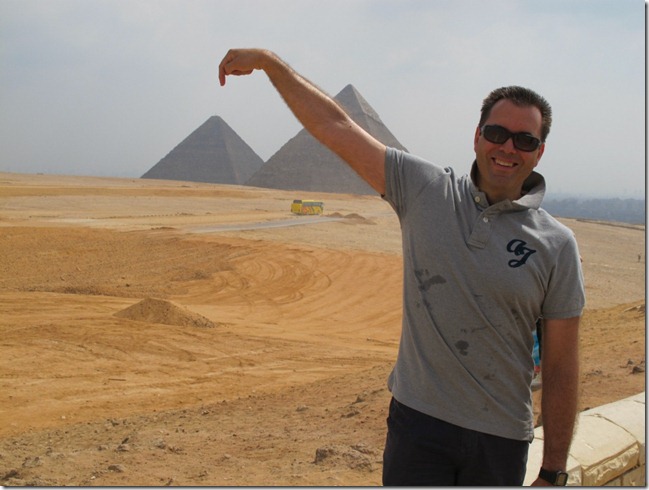 Rui fooling around.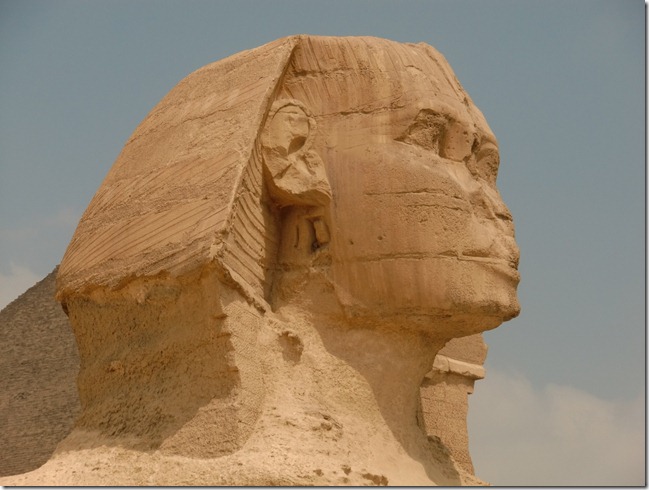 Sphinx close up.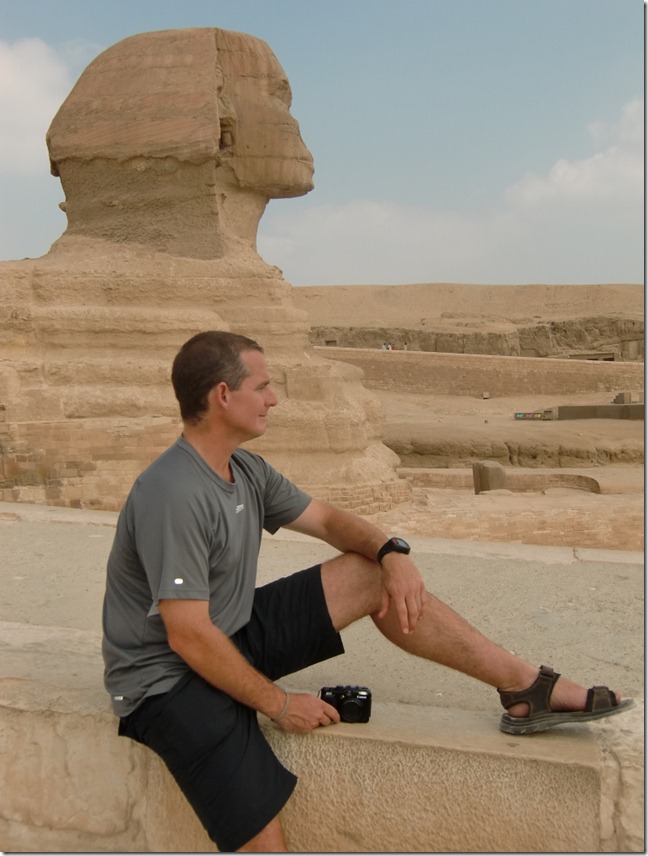 Dale contemplating the greater meanings of the Universe.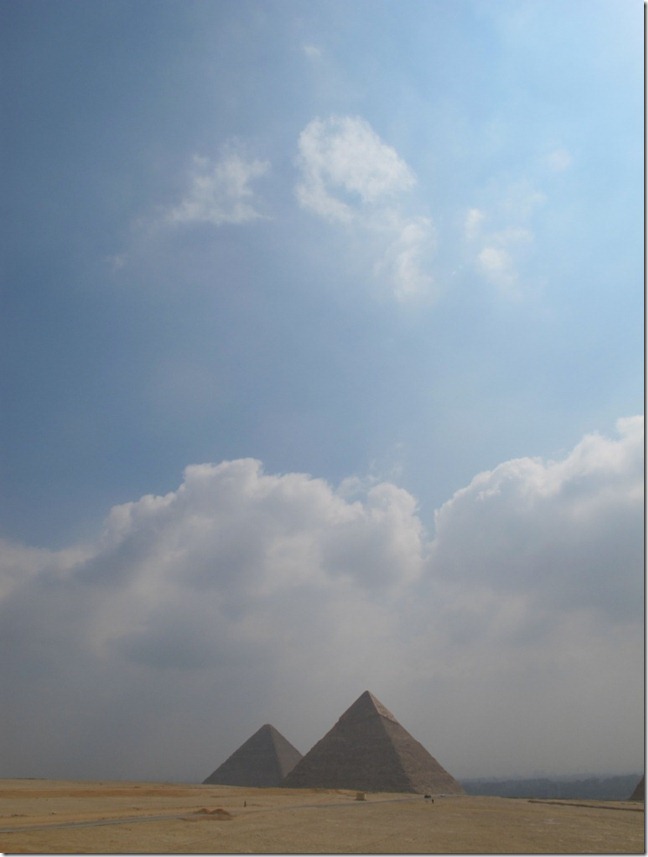 Pyramids of Giza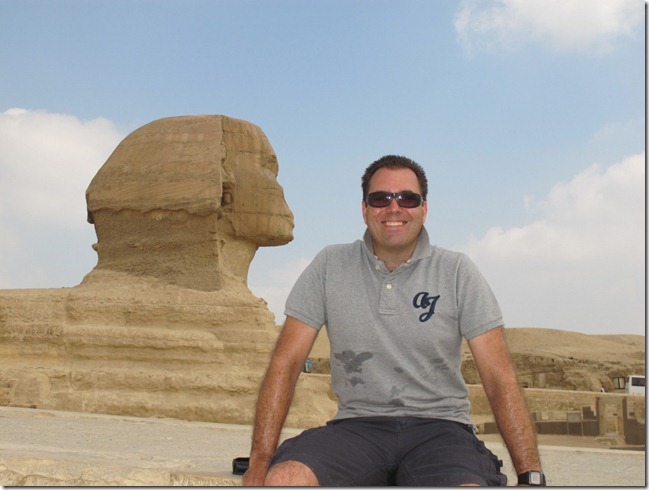 Rui and the Sphinx.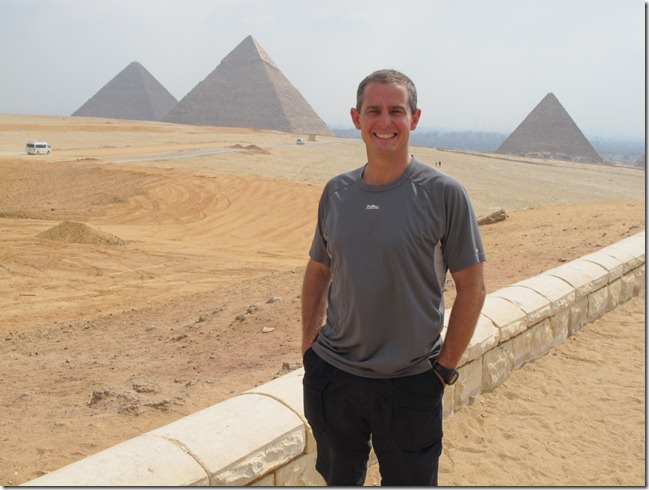 Dale with the 3 pyramids of Giza in the background.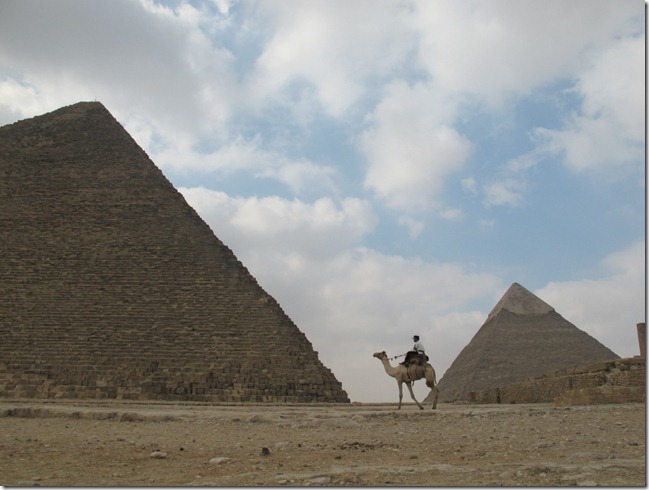 Egyptian tourist police patrols.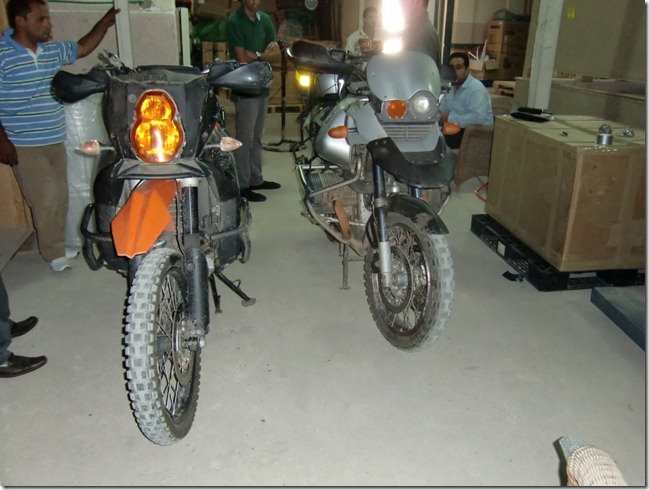 Getting ready for crating and flying back home.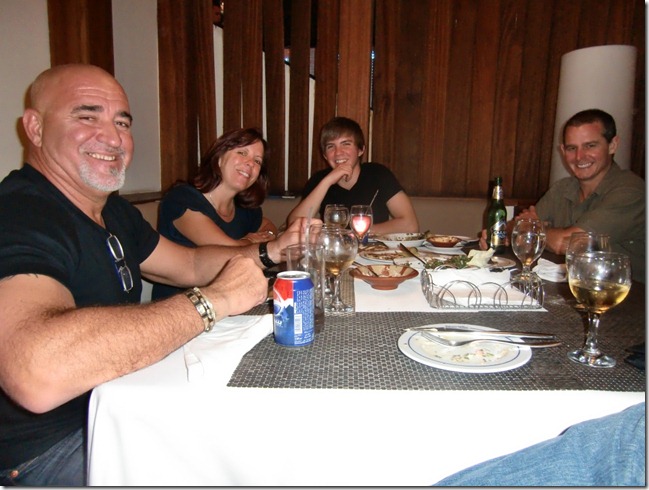 Family dinner on the Nile.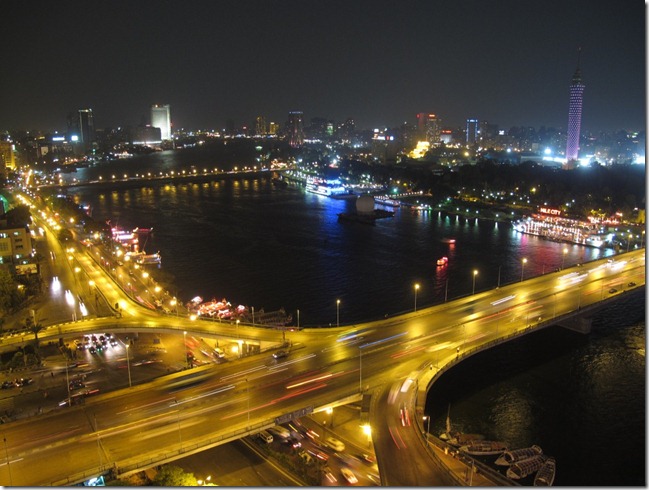 Vibrant Cairo traffic that never settles down.