Notwithstanding my comment about the night of 14 August being a low point from an accommodation point of view..scratch that, nothing touches the ferry!! The cabins, although thankfully air-conditioned, achieved a whole new level of disgusting (think lice, gnats, fleas, bedbugs and unwashed linen) and as for the toilets and basins that were overflowing with puke and and human excrement by 05h00…you get the picture!!
We arrived in Aswan at about 10h30 and what was to become one of many "wait around for a few hours" commenced as we did not get off the boat until 12h00 and didn't get out of the port until 14h30 albeit without bikes as they had not arrived in Aswan yet.
Although the idea of sitting around waiting for a few more days was one that I was not looking forward to, the fact that this is happening in a first world environment certainly helps. We checked into the Isis corniche hotel which is situated right on the water, has aircon, a pool and cold beer…luxury that we haven't seen since we left Khartoum (barring the beer) so the fact that we have to wait around has certainly been made all the more bearable.
Dinner was a local Egyptian restaurant where the menu included peculiarities like grilled chicken and herpes and stuffed pigeon..both of which we decided to give a miss on. During the month of Ramadan everything closes at about midday but then re-opens after sunset and is busy and vibrant until the early hours of the morning. Egypt is like a sanctuary after the Sudan and Ethiopia and the feeling that the end is now very near, (notwithstanding the infamous bureaucracy that we still have to deal with to get the bikes) is extremely uplifting.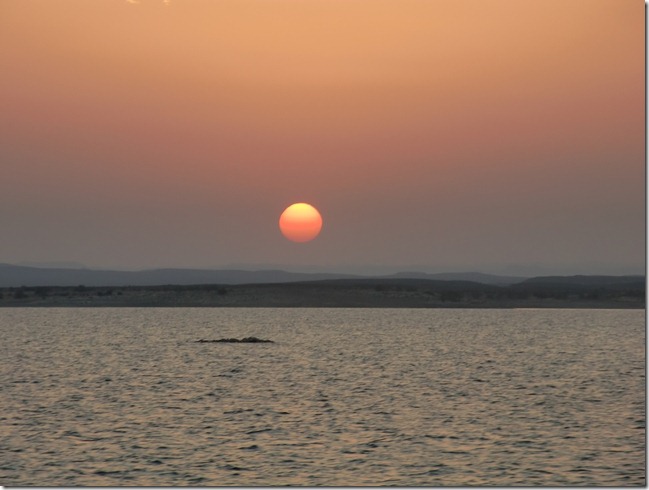 Sunrise over Lake Nasser.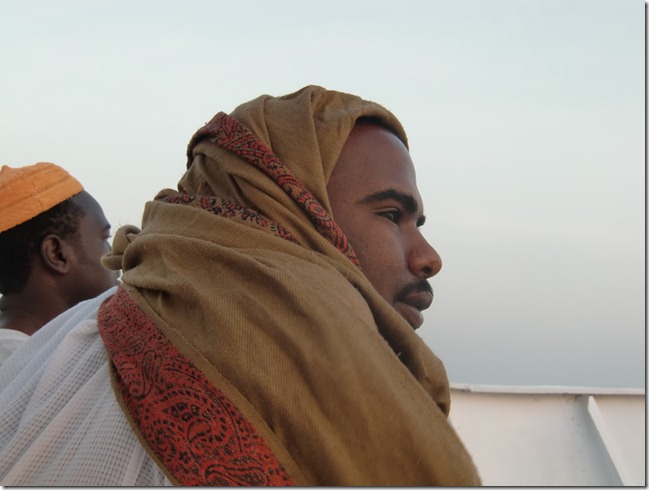 Fellow early morning travellers.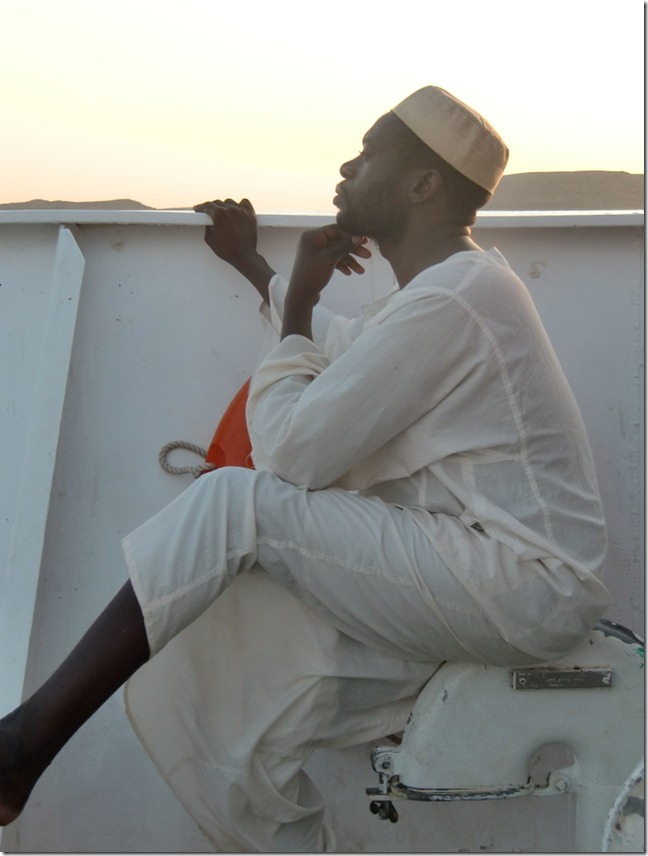 ..and a few more.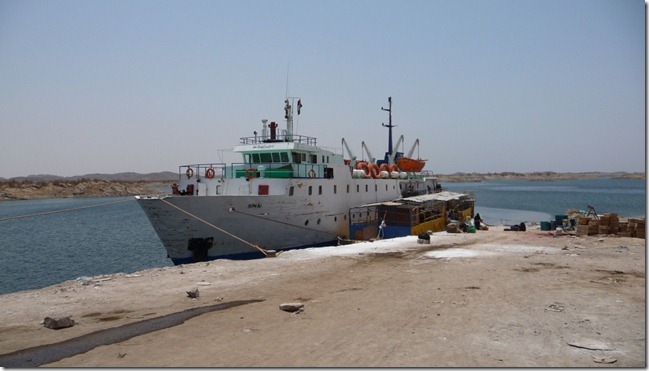 Arrival in Aswan at last.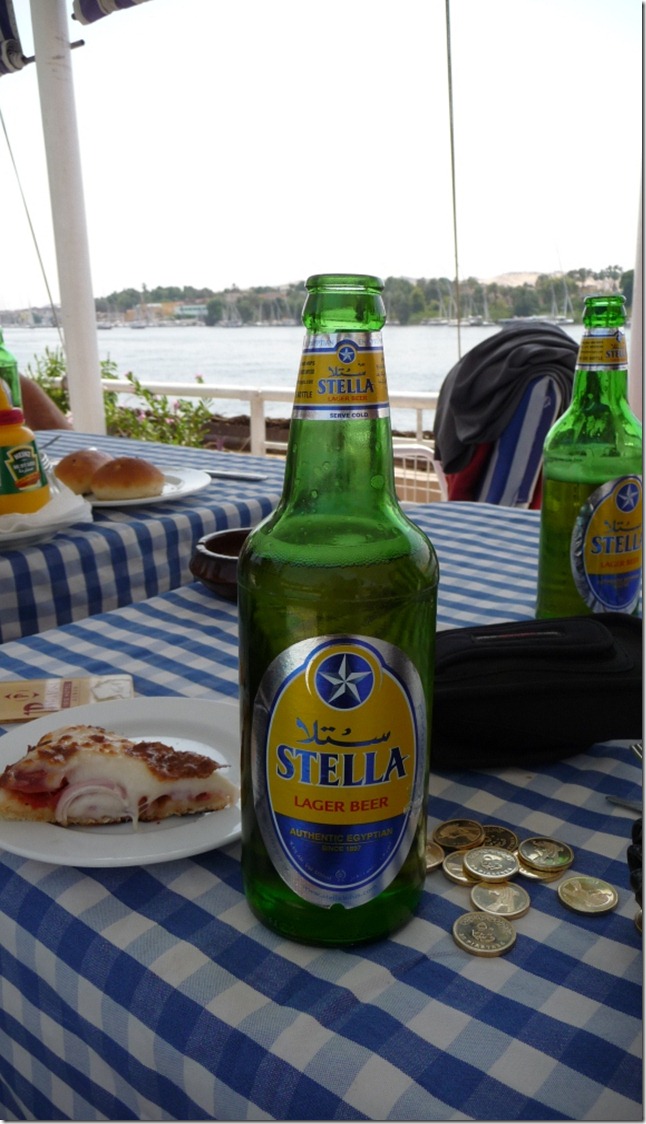 ..AT LAST!!!!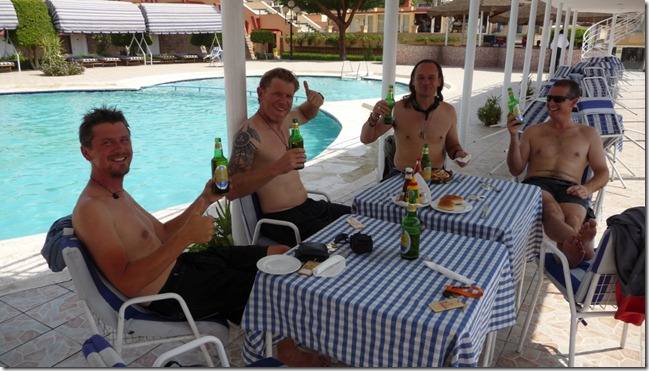 Some very very happy boys (L to R..Andreas, Rudy, Marcus, Dale)!!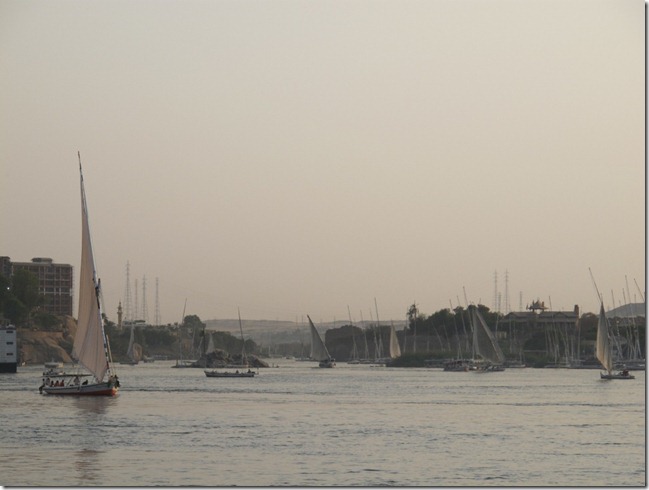 The views from our rooms at the Isis Corniche Hotel.