Today is Friday and the equivalent of the Western world's Sunday in this part of the world and therefore there is no ability to do anything regarding getting the bikes out of customs. As a result, it is a day of rest and Andreas, Dale and I elected to rent a Faluka (Nile Sail boat) and cruise the water for a few hours and to see some of the local archaeological sites.
This turned out to be a brilliant idea as we got to see some incredible Egyptian tombs and hieroglyphs, got an opportunity to swim in the Nile and just generally relax in an awesome environment.
We concluded the day with ice cream at the Movenpick hotel and after Dale left, Andreas promptly hustled me into a few games of pool at which he thoroughly thrashed me but not until after we had consumed one or two Stellas!! It was an early night after that!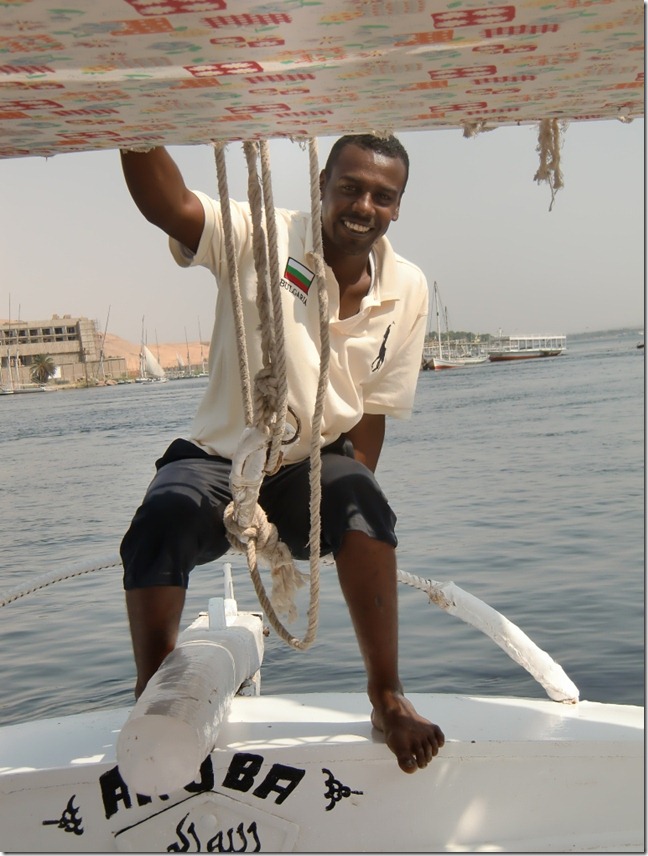 Our Captain of the good Faluka, Aruba.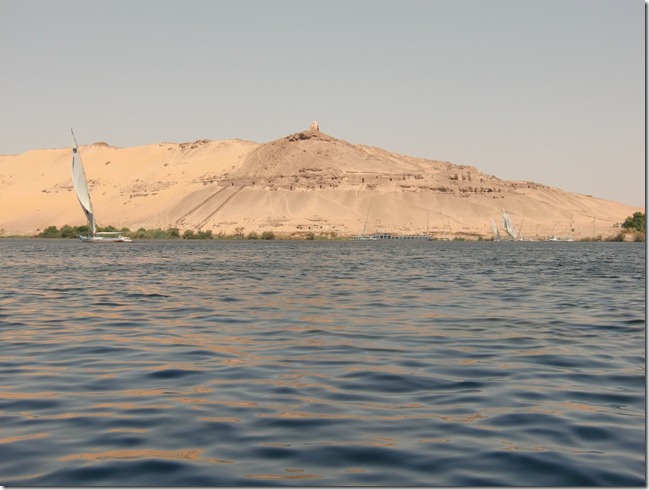 View of the Aswan tombs from the water.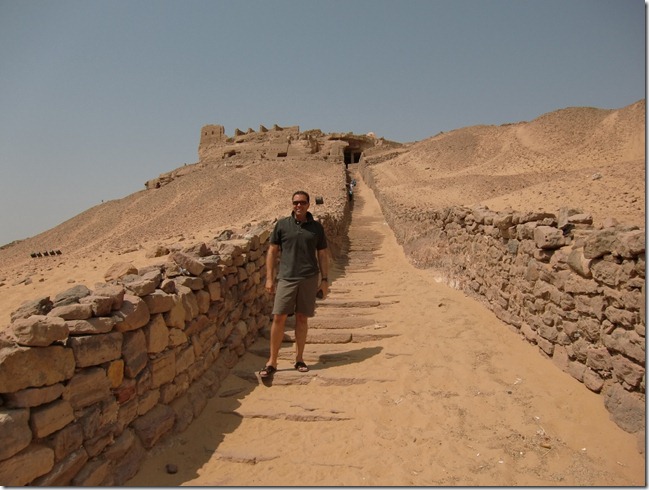 At the tombs of Aswan.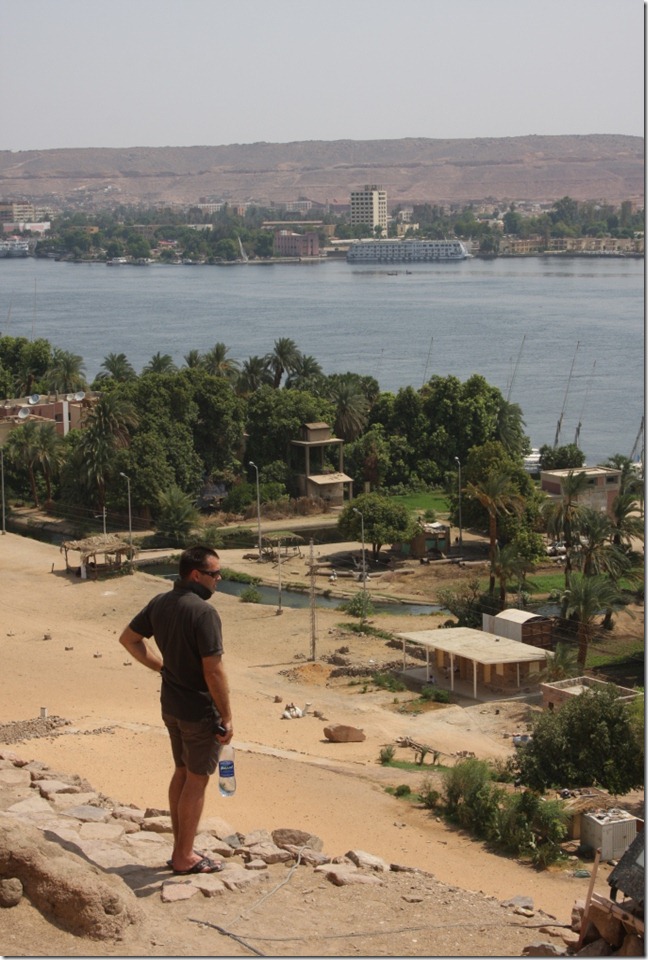 View over the Nile and Aswan.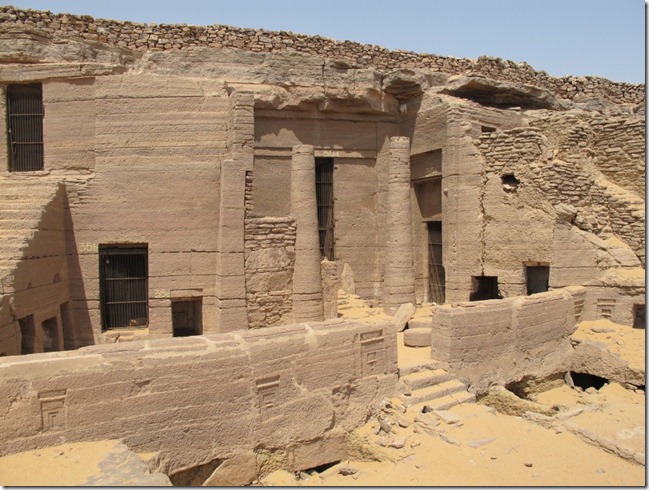 Tombs of Aswan.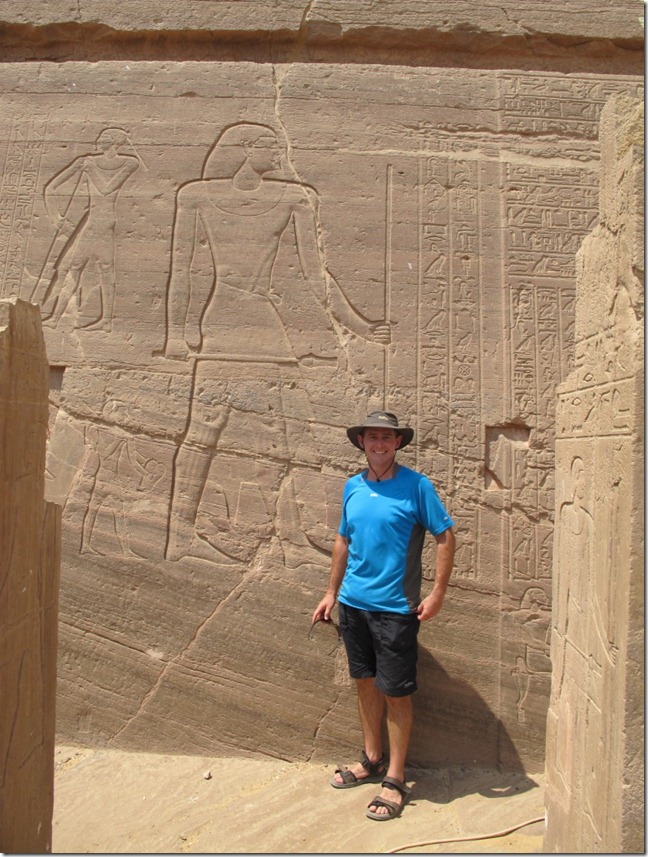 At the tombs of Aswan.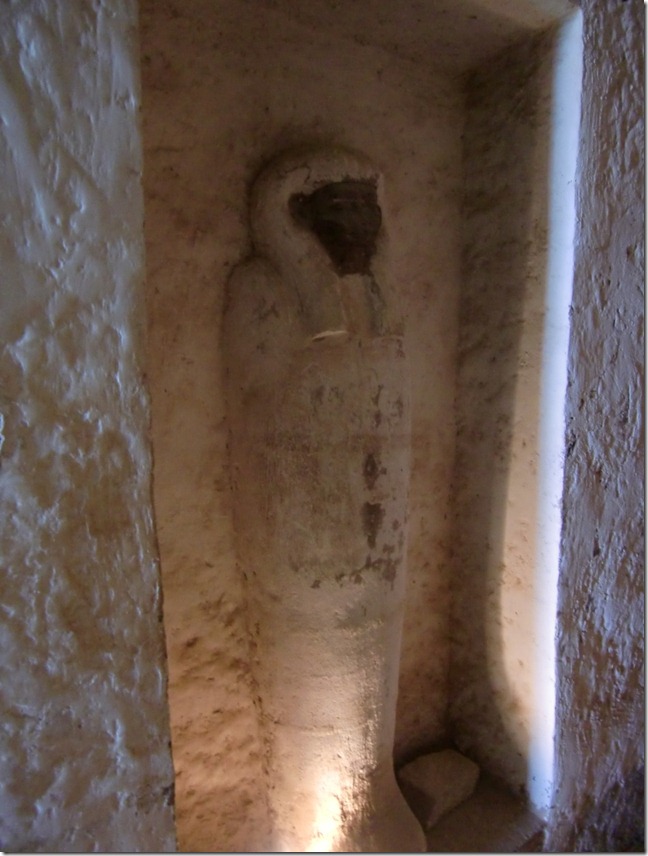 Inside the Tombs.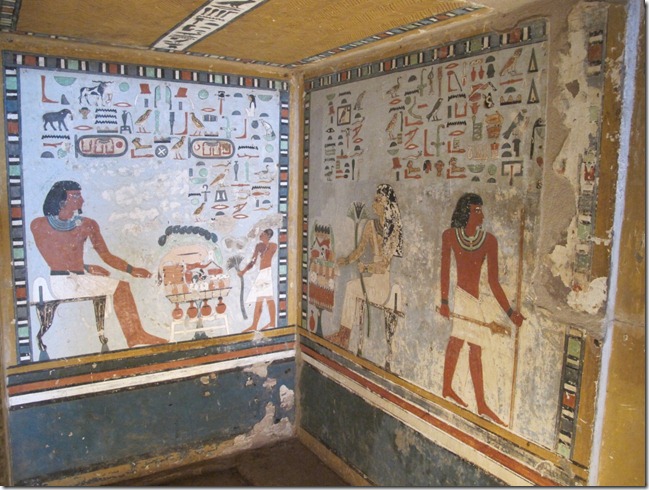 Inside the tombs.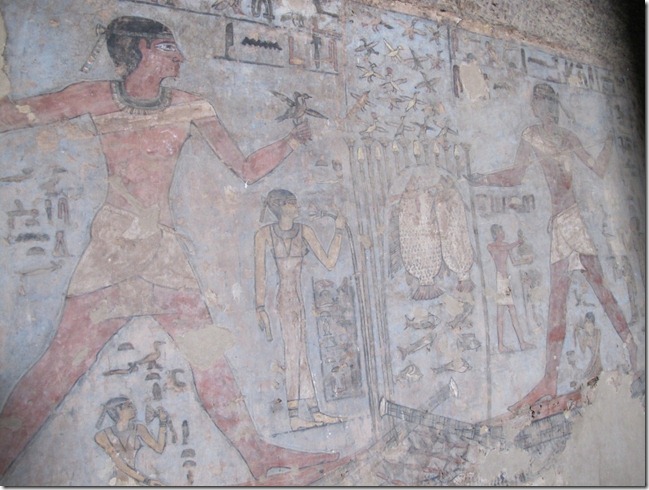 Inside the tombs.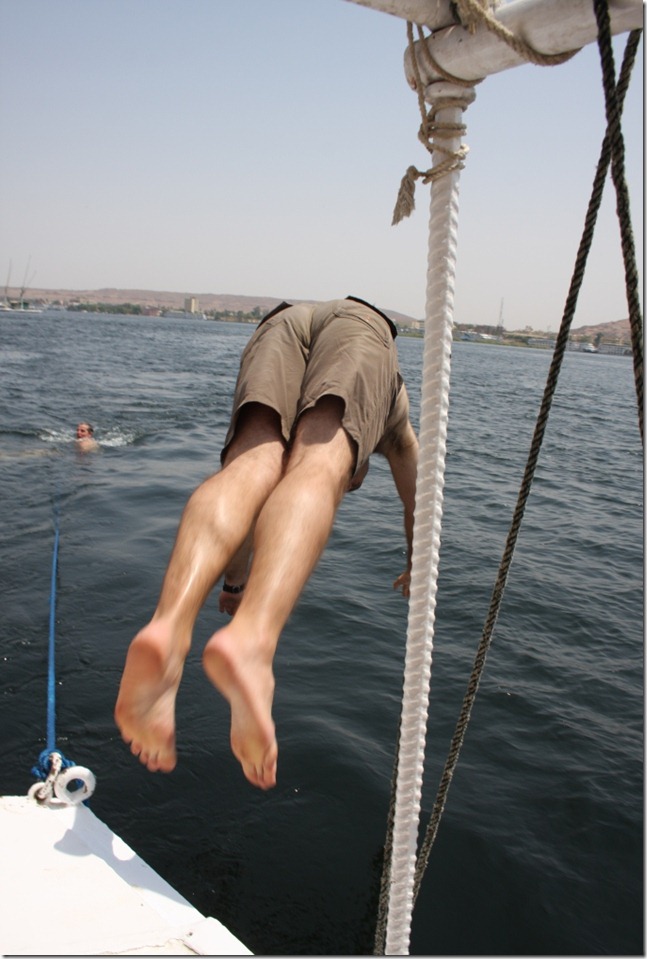 Rui Cooling off for a swim in the Nile after a long trek up the hill to see the tombs.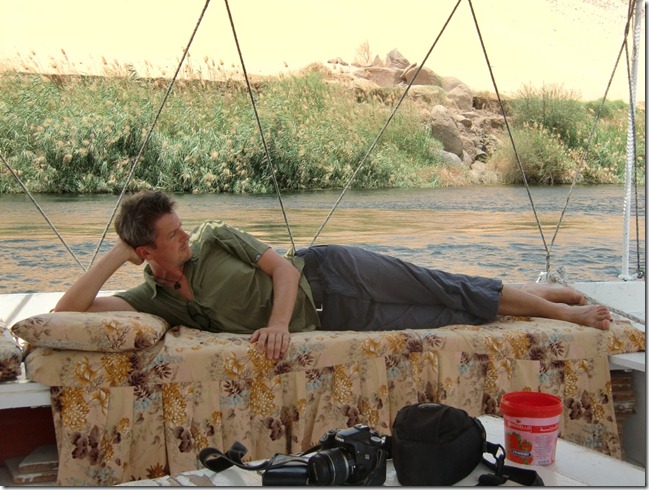 Andreas chilling out.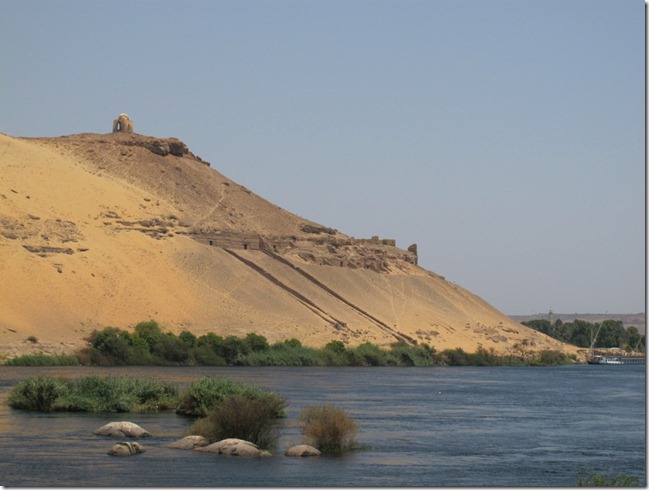 Beautiful Nile scenery.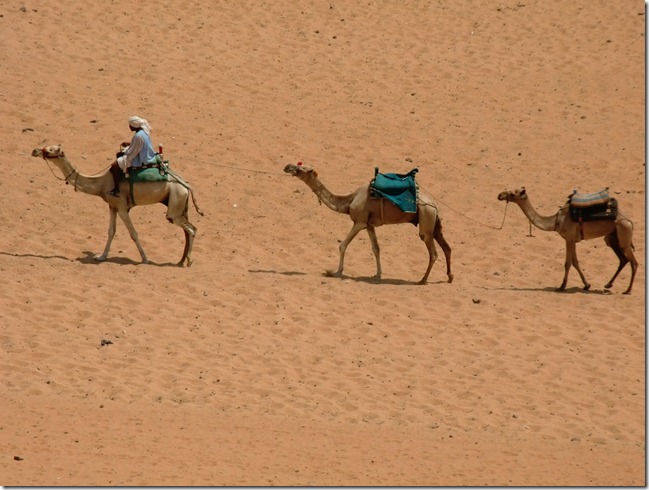 and some of its inhabitants.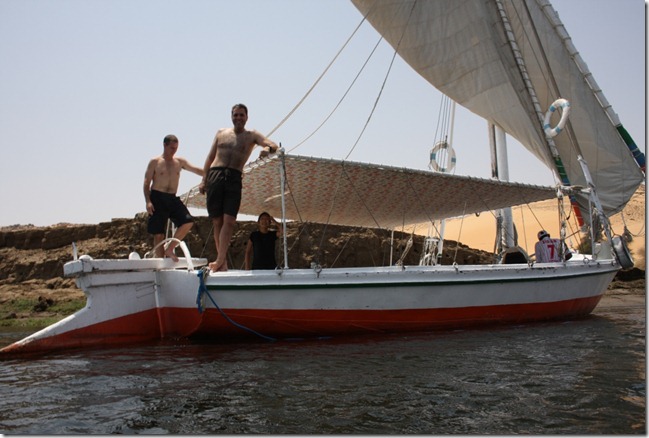 After a week of Wadi Halfa, this is like paradise!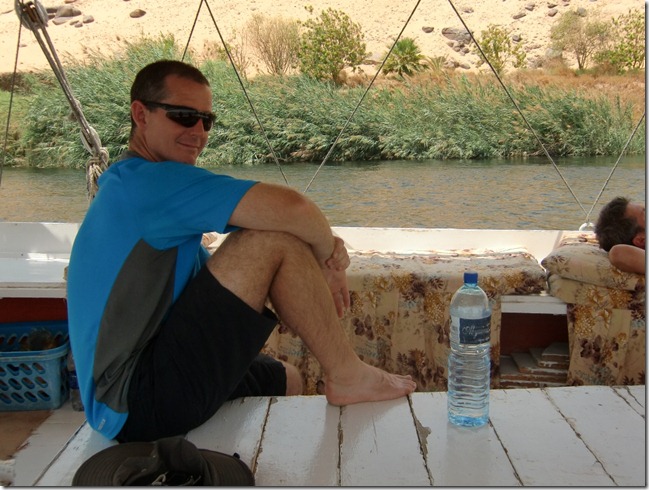 Dale relaxing on board.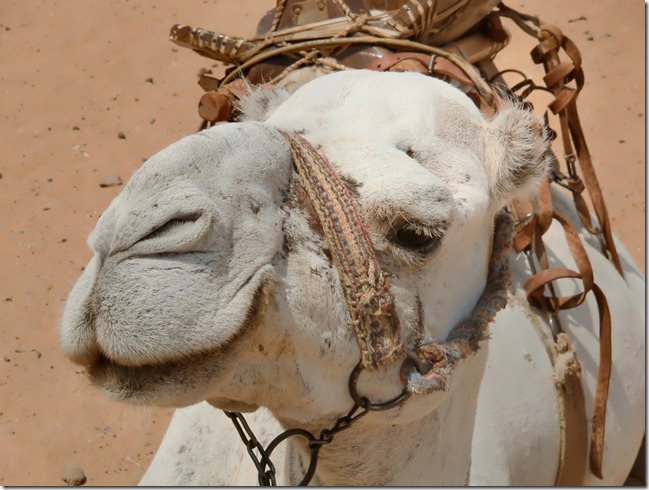 More Locals!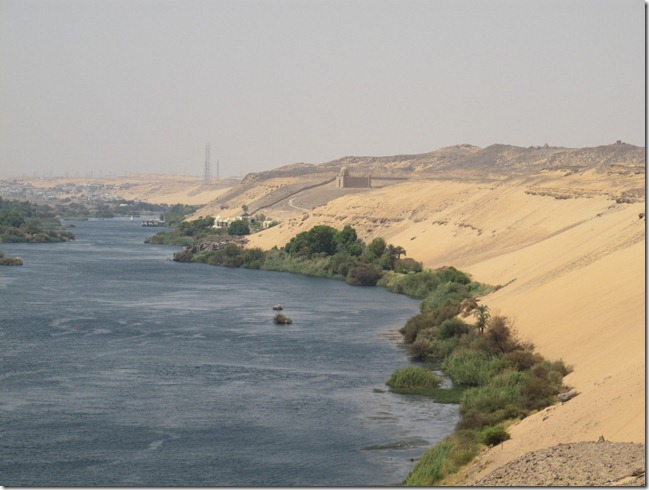 The Nile, the desert and Aswan.