Last night was definitely a low point when it comes to accommodation. Whilst camping on the banks of the Nile sounds quaint etc etc, in this heat it is anything but. By 9pm we decided to go to sleep just so that we could get the boredom and heat of the night over and done with, however, by 11pm, I had perspired enough to drench the sleeping bag I was lying on and eventually resorted to the drastic measure of cutting a very large sunroof into my tent with a Stanley knife just to get some air and a bit of a breeze into the tent. Sleeping outside on the floor was a no-go due to massive spiders and scorpions (not my favourite) so alas, my camping days are now over..I am not losing any sleep over this!!!
We had unfortunately not been able to find any bottled water yesterday so by morning we were both quite dehydrated and so anxious to get back on the road that the camp and bikes were packed and ready to go by 5.30am and we rode the first 45minutes in the dark. The upside was that it was cool and we got to Abri before 7am where we found water and fuel and had breakfast on the side of the road.
We made Wadi Halfa by 10am and whilst I had very low expectations from an accommodation point of view, there is a new Hotel in town called the Cleopatra. To be clear, this is no 5 star accommodation, in fact 1 star would be a compliment however a lot better than expected, I suppose that is the benefit of arriving with low expectations. The rooms have 3 beds, tiled floors but communal bathrooms which are dingy but liveable for 3 nights.
VERY excited about getting into Egypt as there is now only 9 days left of our trip and we are both feeling the weariness and missing family.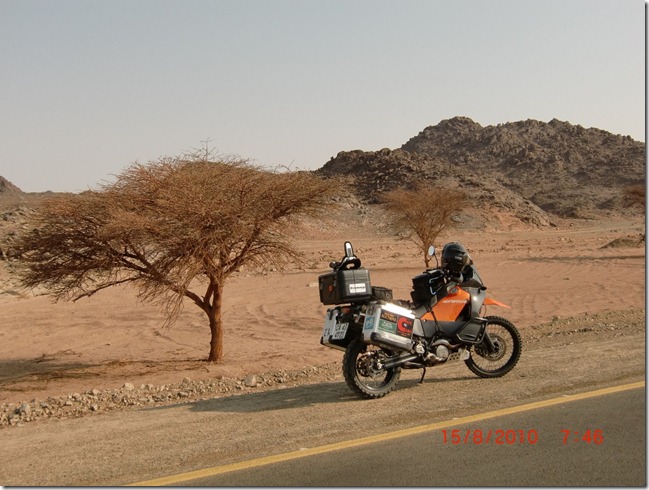 On the road to Wadi Halfa.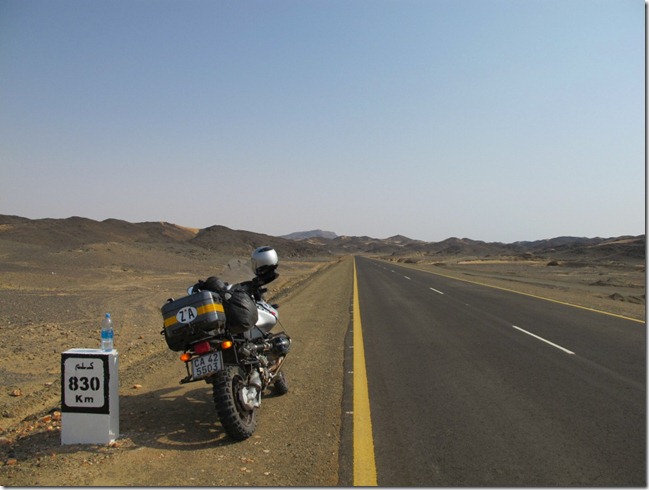 On the road to Wadi Halfa, hot desert road!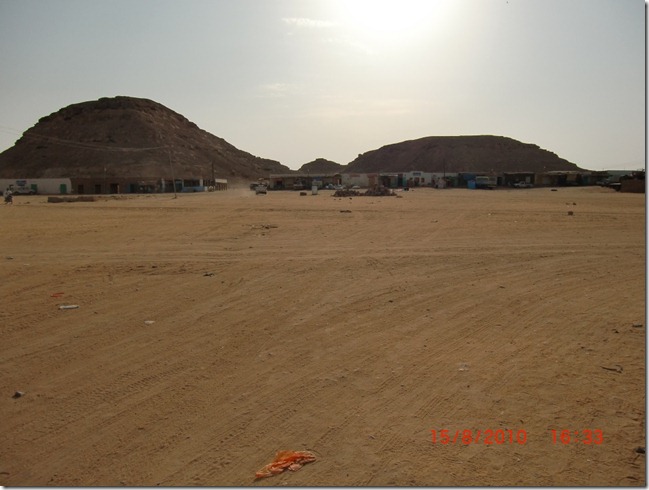 The bustling Metropolis of Wadi Halfa!!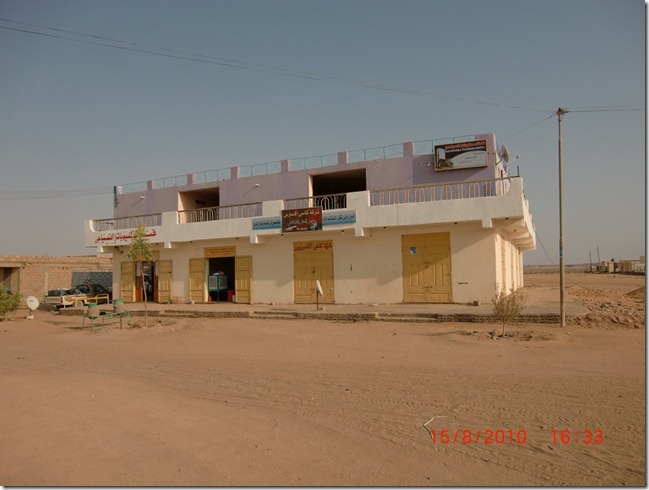 The NEW Cleopatra Hotel!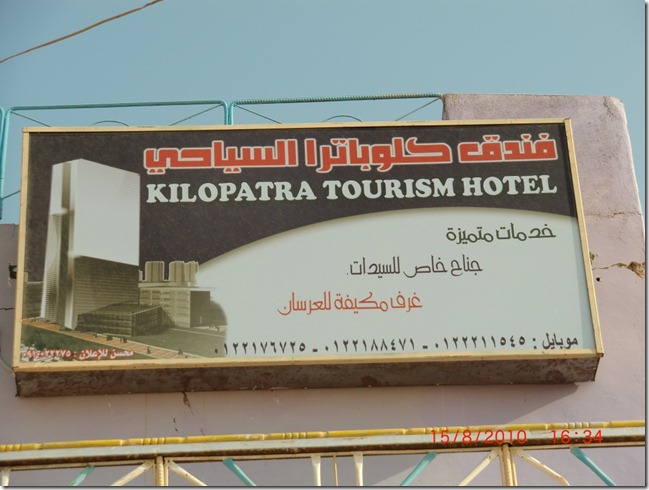 Alternatively, the Kilopatra..the architect had big dreams for this place!!!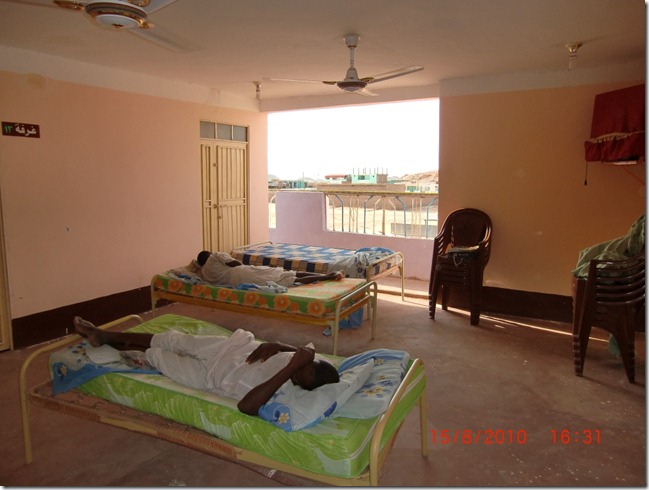 So hot that it is cooler to pull the beds into the courtyard to sleep.
Looks okay, cant properly describe the stench coming out of these things though!!