And another magnificent ride. Its almost getting boring now! We left Mexican Hat at 07h30. It was already 32c and we weren't relishing another cheese sandwich from the 7-11 so we headed for Cortez some 150km away in the hope of finding another Thunderbird restaurant. It was great to get so much mileage done early as we only had 350km to do today. Unfortunately, there were no Thunderbirds around and we had to do with a Benny's diner (a far cry from what we were hoping to find) which came with more than enough slop and grease to oil the system for the rest of the day; so much so that Max ate two breakfasts to fill the holes that the cheese sandwiches of yesterday couldn't!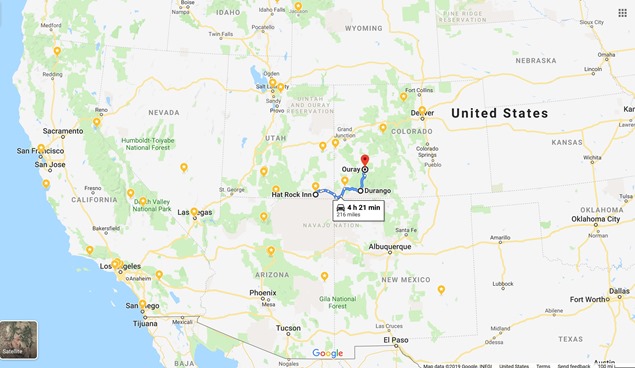 Our Days ride…
I occasionally rely on a map I bought a few years ago of the 20 best and most scenic rides through the US and although this particular route from Cortez to Durango to Ouray is a ride that Jacqui and I did in 2013 its one that I wanted to do again for Max's benefit, such is its magnificence. Not unlike back in 2013, we were caught in rain again although it was a welcome relief from the last few days of heat so we didn't even bother to stop to suit up and elected to just get wet.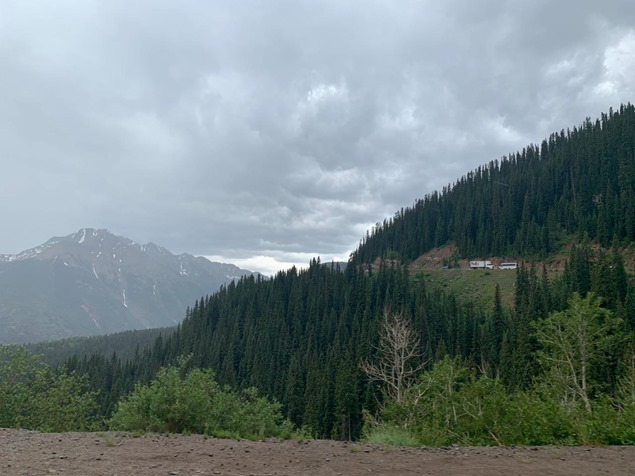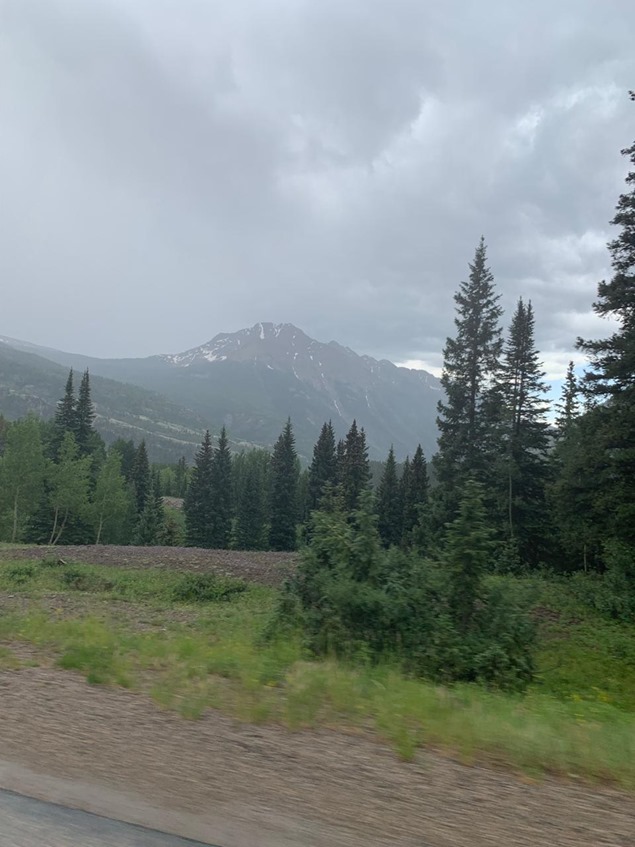 We had a lunch stop in Silverton which is a beautiful old western town stuck in time. We found a restaurant there called the Brown Bear which was perfect and highly recommended if ever going through Silverton.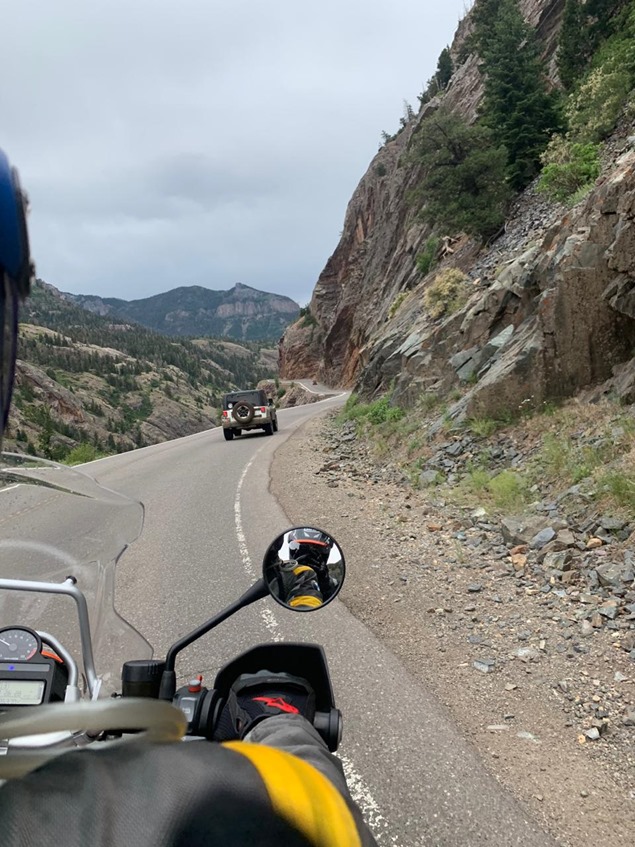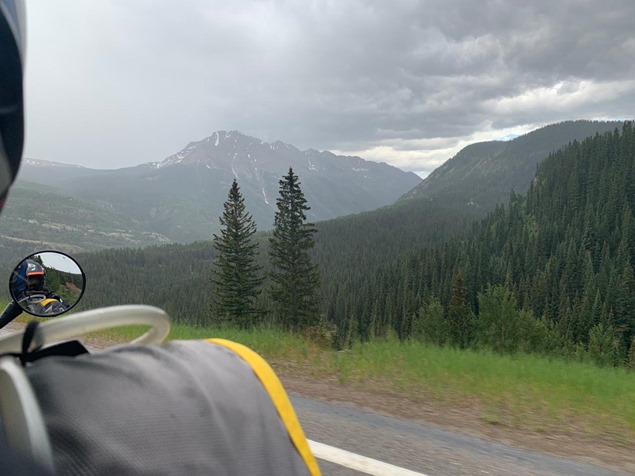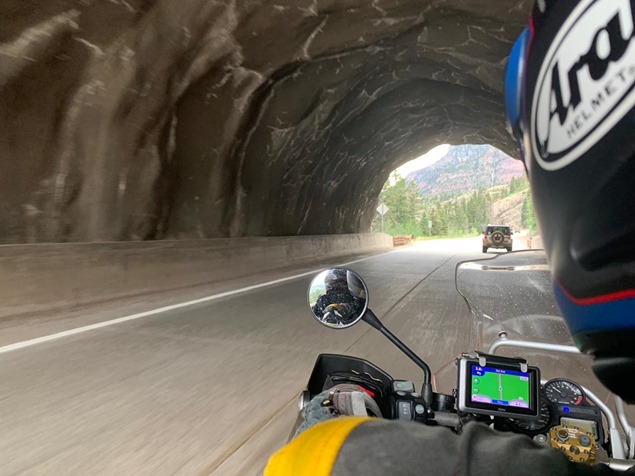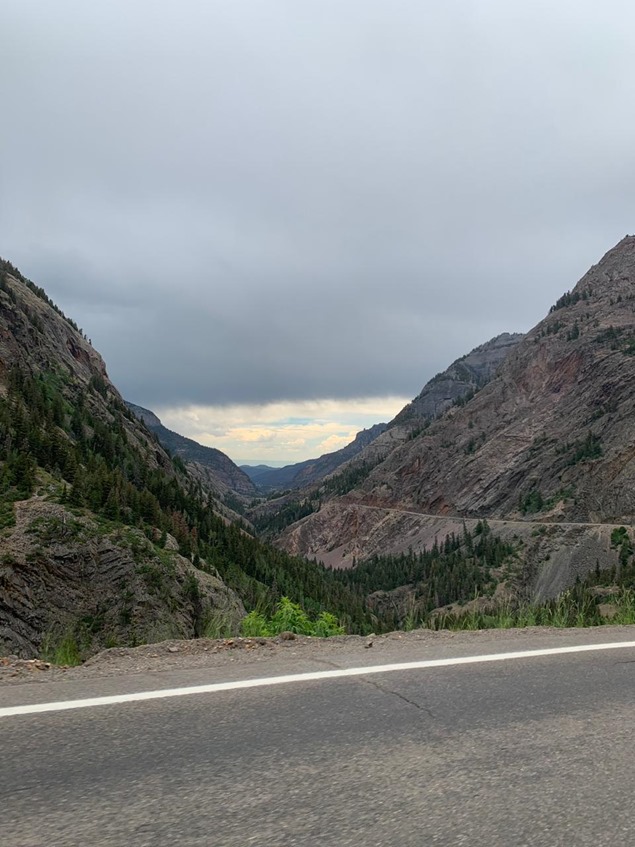 Max has become the designated photographer from the back of the bike so pics have started to get "interesting"!!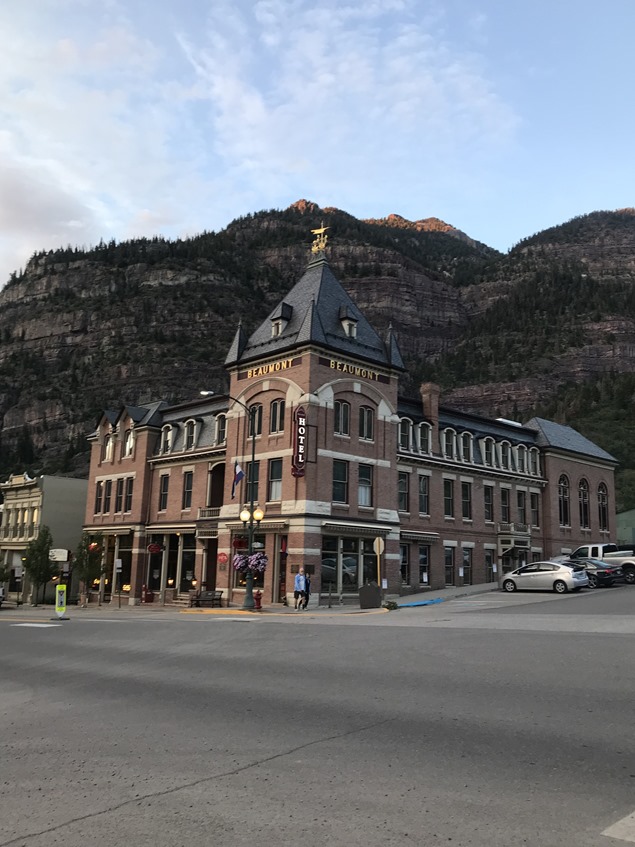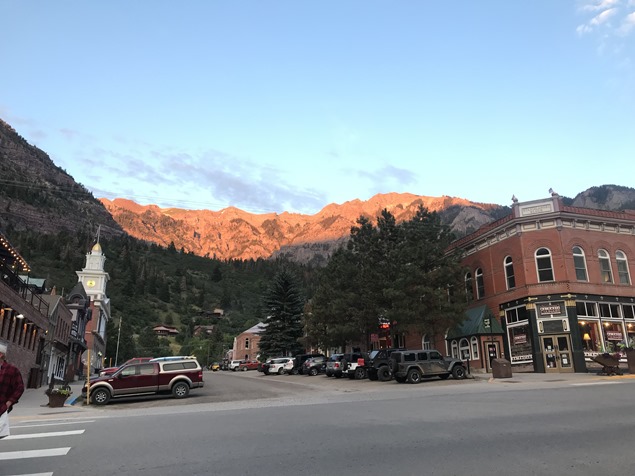 We are spending the night in a beautiful town called Ouray in Colorado. We also found one of "those" roadside motels we are starting to love and the Box Canyon Lodge was really good!!