And another day in purgatory…except, this is more like hell's second cousin!!
Our big activity for today was to load our bikes on a barge that will leave separately from the ferry that we take on Wednesday..I must say that the idea of not having Katie nearby is causing some anxiety as I am uncertain of the kind of treatment that the bikes will get from the barge operators. Unfortunately it is not possible to put the bikes on the passenger ferry and it is not possible for us to go on the barge with the bikes..tried that too!!
1 more day of sitting around sweating, eating, sleeping and waiting!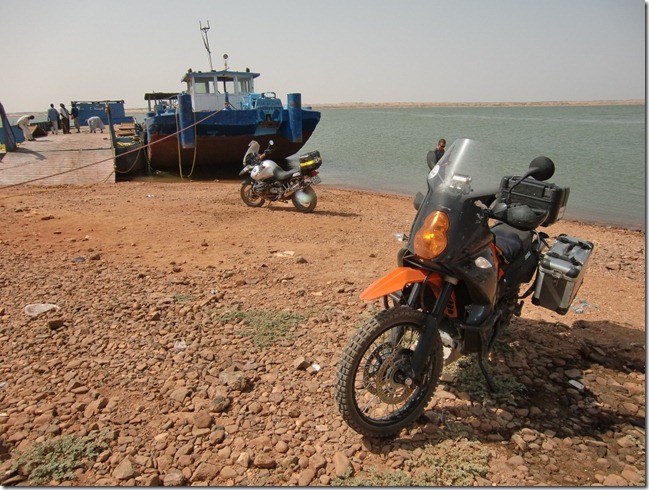 Bikes being loaded onto the Barge.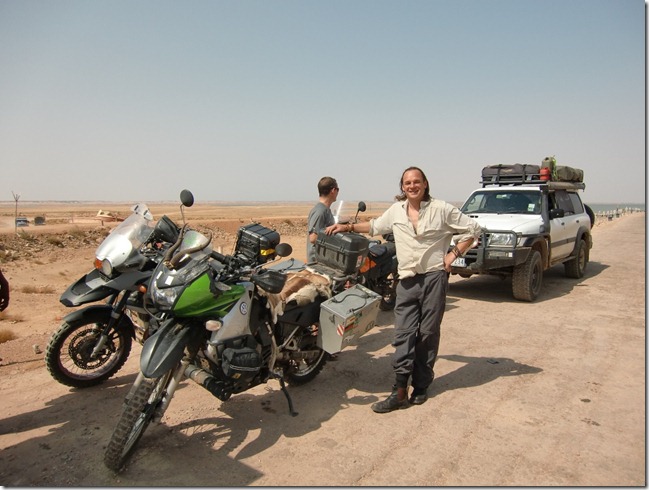 Marcus with his KLR650 that has done 70,000km thus far.