Last night was so unbearably hot again that we convinced the hotel to put the beds outside the rooms so that we could sleep outdoors. We were the only guests in the hotel so they agreed..what a difference that made!!
We left Karima at 6.30am for a short run through the desert to Dongola. There is a new tar road that connects Karima to Dongola so the 200km was done in under 2 hours. On arrival in Dongola, we found that our hotel of choice, the Haifa was full, the airport hotel was too and the Lord hotel was just too ghastly to even contemplate….mud floors, hole in the ground for a toilet with a stench coming out of it that was enough to make one wretch. As a result we have pressed on and have elected to camp alongside the Nile near a village called Delgo.
It is currently Ramadan so the shops all close by midday and the locals spend the day sleeping waiting for sunset when they will be able to eat.
The heat is unbearable, the water of the Nile so brown and warm that its hardly a suitable solution for dealing with the heat and so we sit and wait! We are now essentially only biding time waiting for the ferry into Egypt which only leaves on Wednesday. I hate to say it, but we are going to press onto the quaint metropolis of Wadi Halfa tomorrow as it beats sitting around on the banks of the Nile baking. What we have heard about Wadi Halfa is that one wants to spend as little time there as possible because it is supposedly a dive of note. The hotels follow suit and we have even heard stories of guys pitching their tents inside the hotel rooms just so that they don't have to touch anything in the rooms themselves…at this stage, I am willing to go there for nothing else but an operational ceiling fan, holding thumbs!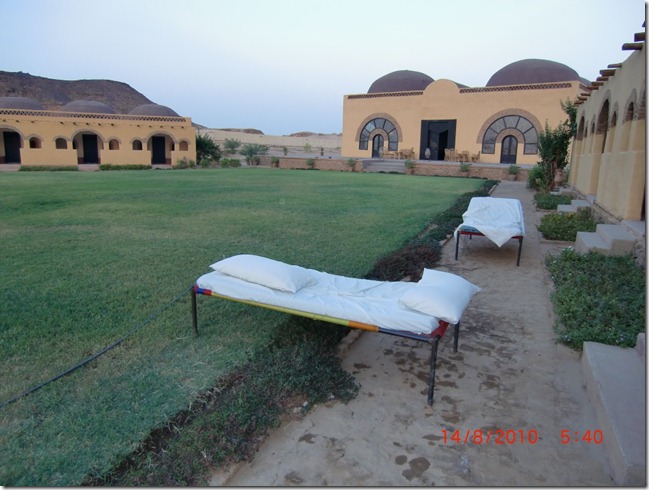 Natural air-conditioning.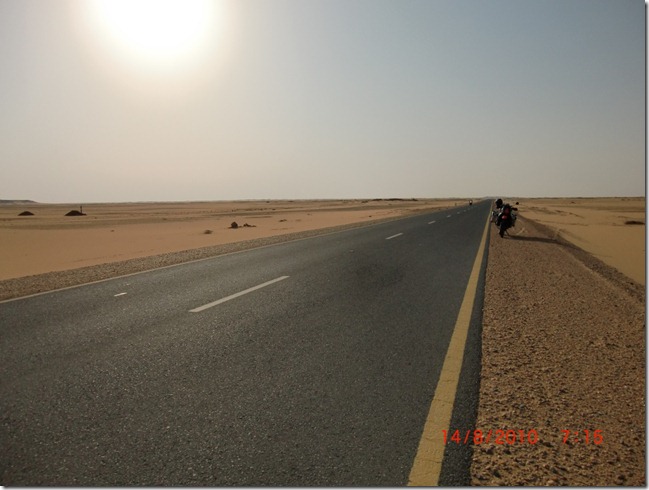 Early morning desert run.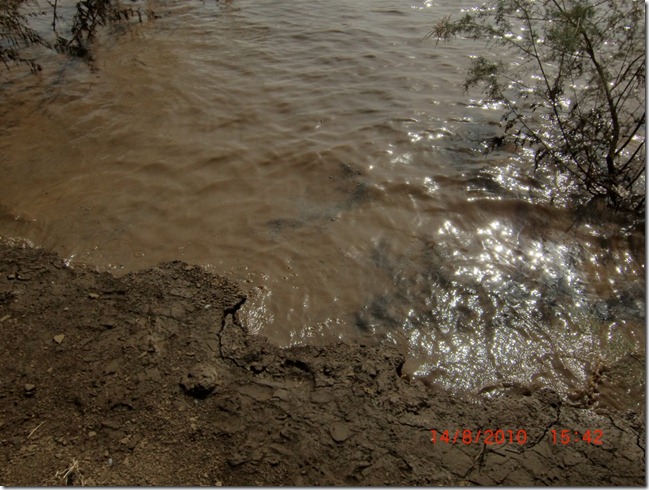 Why a dip in the Nile is not all that appealing!!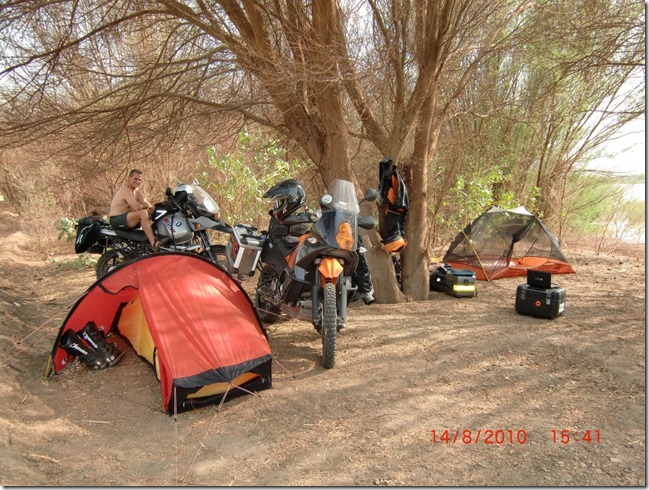 Camp Nile..Not my favourite!!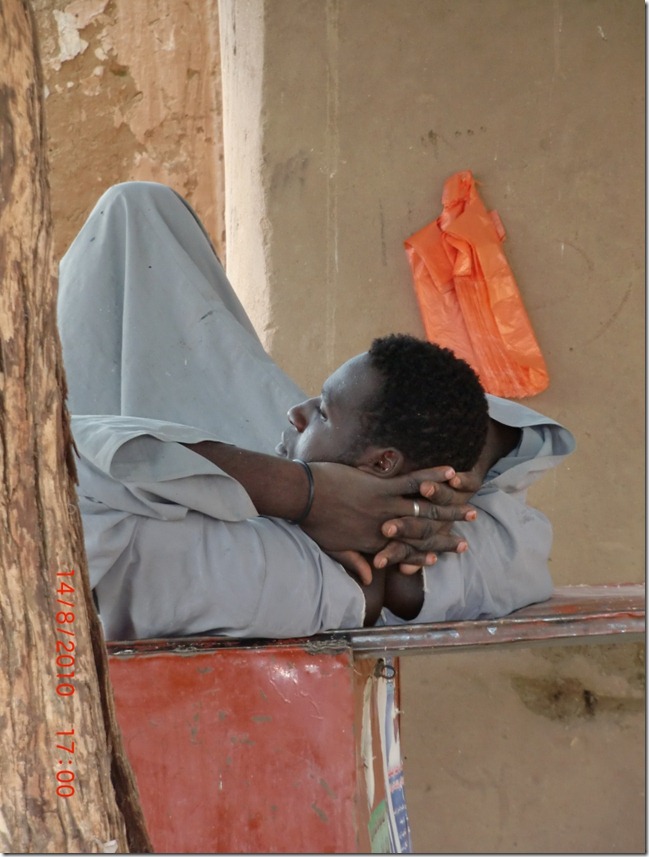 Local in Delgo waiting for sunset.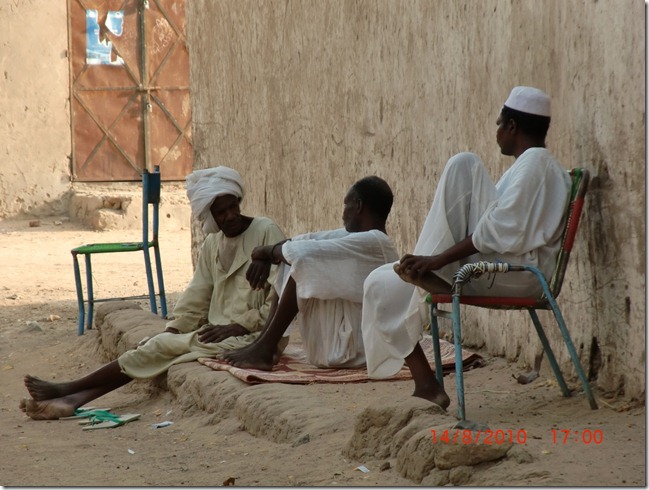 Interesting guys having a very animated discussion.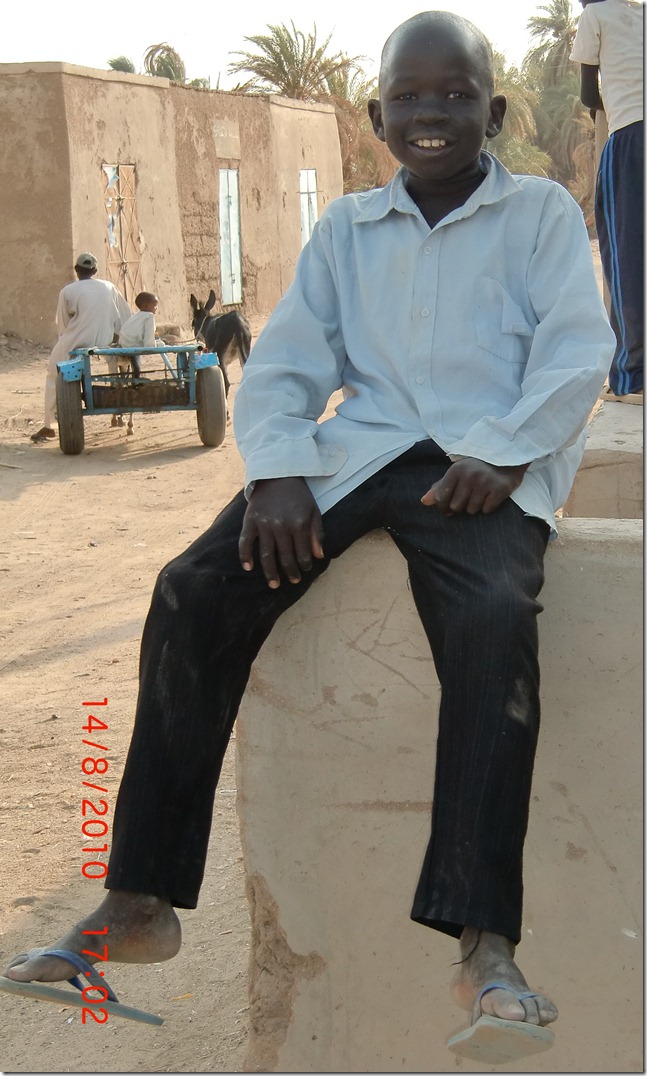 Really happy and helpful kid.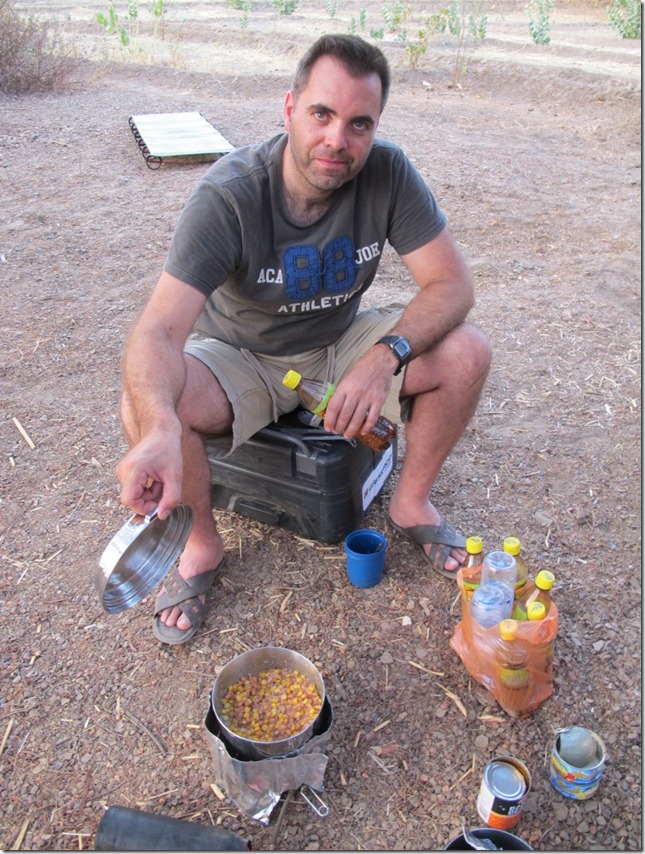 Dinner at Camp Nile…Tuna, Corn and baked beans..Don't ask!!!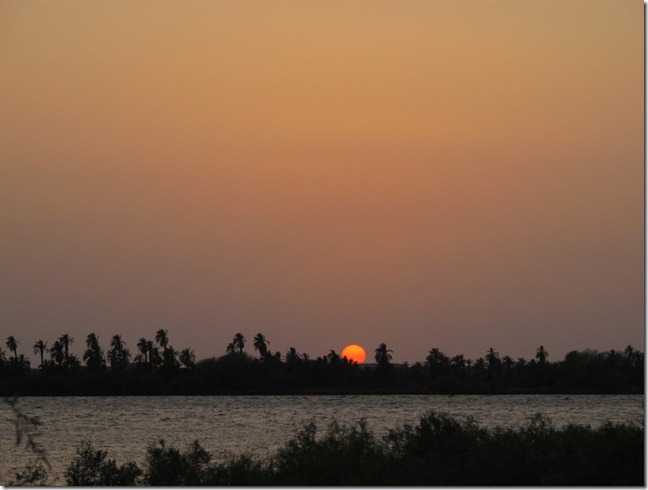 Sunset over the Nile.