When touring on a bike, it is difficult to call any day a bad day. However, sometimes the stars misalign, and God sits back and has a chuckle. Today counts as one of those days and one of my top 10 worst riding days!
It was supposed to be a short 300km hop from Santa Barbara to palm Springs via Burbank and the Hollywood sign. The outset along the PCH was smooth, cool and fast, then we entered the greater Los Angeles area and for the next 180km it was 30-40km/h of lane splitting bumper to bumper traffic in 40C heat over a period of 5 hours! Exasperated or rage doesn't begin to describe the range of emotions and the only thing I have to say is Fuck You LA Traffic!! There! Its off my chest!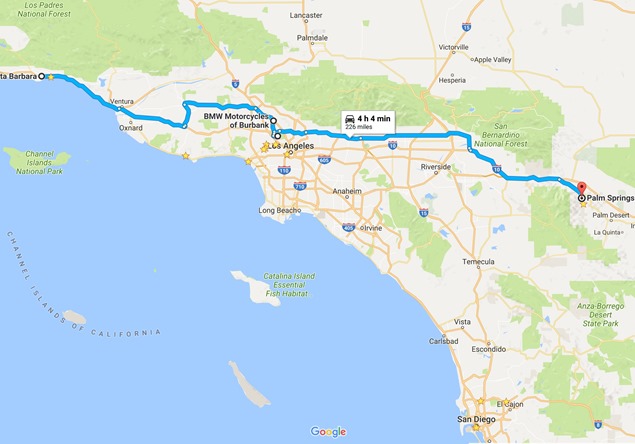 Our ride today..
We arrived in Palm Springs at 5pm. It was 43C when we got here. We are staying at a great hotel called L' Horizon and upon arrival, climbing off the bike with much relief, we were informed that this is an adult only hotel! I think the bellhop and frontdesk person saw the threat of death in my eyes and promptly announced that it wouldn't be a problem and that just for today, they would make an exception for Max! Good choice!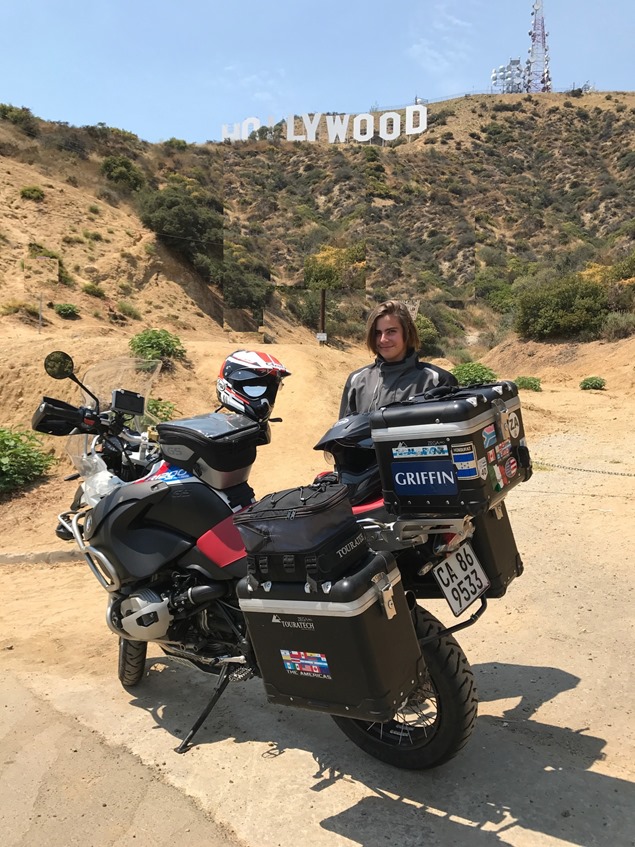 The famed Hollywood sign in the Hills of LA.
Anyway, my bitching of the day aside, we had a great swim, an awesome dinner and are going to retire early as we have a 5 hour ride to Vegas tomorrow and its going to be another scorcher! Its 30C by 6am so there will be little to no reprieve from the heat tomorrow.