Today was a day spent at Leisure in order to show Max around LA. I have been coming here intermittently for the last 20 years and unfortunately, unlike most of the USA, I have never been able to say that this is a city I love or like. Yes, its got the mysterious aura afforded to it by its Hollywood reputation and its home to so many famous modern day jesters that it must have something going for it, right? Well, um, no. At least not for me, and that doesn't mean much as my opinion in this regard counts for exactly zero! However, and its important that I qualify this, I have never stayed on the beaches and have always trended towards Beverly Hills, and the other areas that a foreigner would typically associate with LA when popping in for a short visit. Santa Monica, whilst still considered "LA" feels like a world apart from the LA that I refer to above and have found here the same feeling that I have for so much of this incredible country.
To test my theory, I took Max on the red bus tour, and yes, granted, he is only 16 and prone to early boredom however it took him about 37 minutes to declare the city a dump and asked if we could get off and Uber to Universal Studios to check that out before rushing back to Santa Monica where he once again had a smile on his face! Like I said, my/our opinion is unimportant, but to the extent that anybody actually cares about what is written in this motorcycling travel blog, give LA a wide berth, head for the beaches if you come this way, and other than that, this country is magnificent!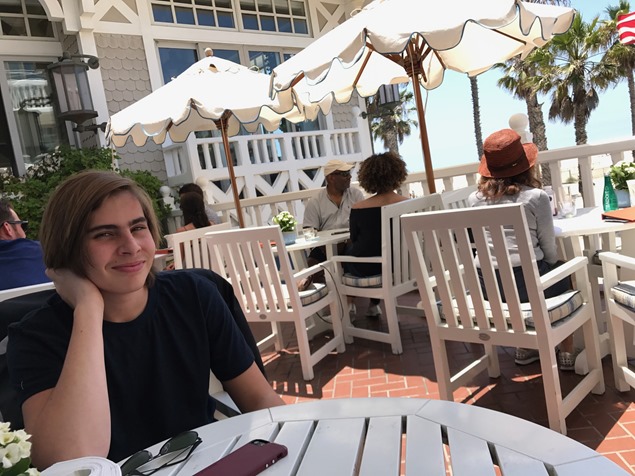 The remainder of the day was spent doing a double hitter at the movie theatre after a long walk along the beach and an awesome dinner at the Curious Palate.
Tomorrow we head for Santa Barbara where we will be spending one night there before starting our trek east to Palm Springs, and onwards to Vegas and the Canyons.
The famous Muscle Beach and Santa Monica Pier…