Its been exactly 2 years since I parked the BMW up in San Diego and updated this blog. Its also Max's birthday again although he turns 16 today! Happy Birthday my boy.
I mentioned in my previous post that I had so enjoyed my ride across the US in 2015 that I was deliberating over whether to head back down into Central and South America as planned or whether to continue to spend a few more years exploring North America. Well, after 2 years of debating this, I have chosen the latter and have been planning out what to still see and do over the coming years, commencing tomorrow!! I guess that this decision makes the title of this chapter of my Cape To Cairo blog, "heading South" a little superfluous now!! Ah well! What to do!
Max and I are picking the bike up from BMW Motorad in San Diego, who have been incredibly helpful in getting the old girl spiffed up and ready for the 3000 mile ride that we are going to be doing over the next 3 weeks.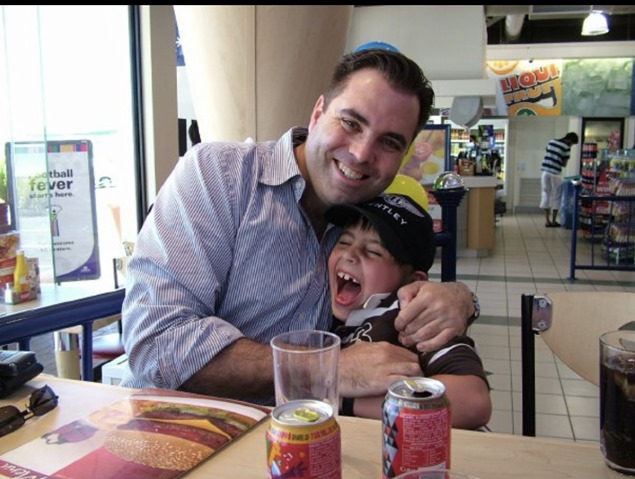 One of our previous Epic road trips…
We will be making our way up the west coast to Seattle with an essential detour to Vegas (every 16 year old young man MUST visit Vegas with his dad first! No?) amongst a few other "must see" places on route.
Max and I are super excited about being together and the upcoming adventure, as he is as mad about bikes as I am. I seriously hope that this can become an annual Dad/Max thing going into the future as touring like this has no real age limitations.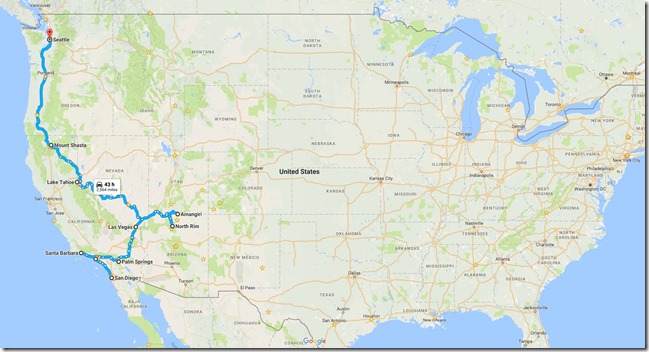 Our upcoming route…
Before I close off this post it is important to thank Maurice who has so kindly provided the storage and safety for the bike for the last two years. I am very grateful Maurice and thank you again so much.