Happy Birthday Maxi Boy.
Today was all about getting the bike stored away. I was very fortunate that some friends of mine have family that own a large warehouse in San Diego, and offered to hold onto the bike for the foreseeable future until the time for the next trip. That meant that today was my last day of riding which took me from LA down the coast to San Diego along the beautiful but busy coastal road.
Maurice, thank you for your generosity and agreeing to hold onto the bike. She is happily stored away in a small, dry and warm room and will no doubt be safely cared for.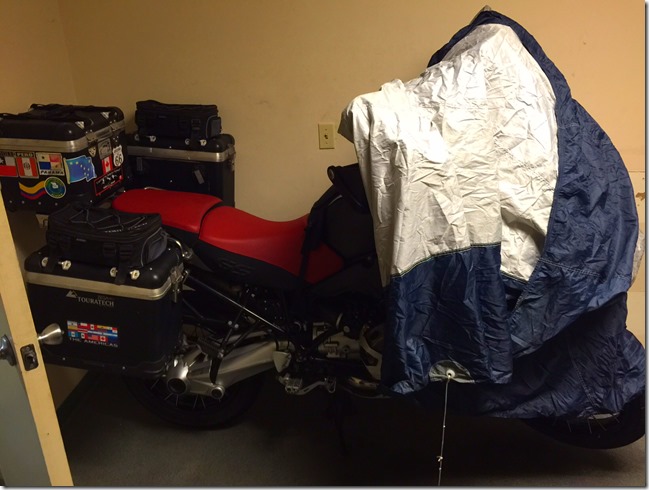 Home for the foreseeable future.
I mentioned at the outset of this trip that the purpose of taking the bike cross country to LA was to position her to ultimately head back into Central and South America however, I have so enjoyed this ride through the US that I am debating whether I continue to spend the next couple of years exploring the US further before heading South. I have said it before, the US is truly a world in one country and the more time I spend here, so the more I love the place, its people, its culture and its quirks. America, thank you for your wonderful hospitality.
Rui Nobre
Los Angeles, USA. 15 June 2015