Today was a wonderful ride from Marquette to Bay City. The day was fantastic because the weather was cool, the vistas through upper and northern Michigan were beautiful and we got to stop for dinner with friends Bob and Nancy that we met in Alaska a few weeks back.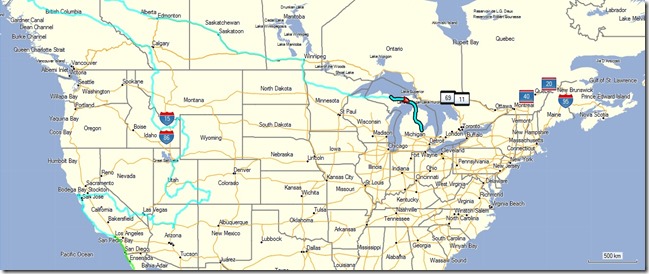 Our days ride..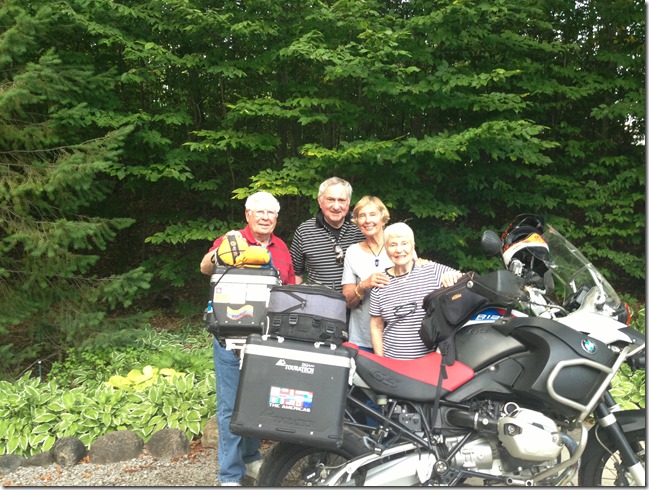 Dinner with Bob and Nancy and their friends Jan and Bruce.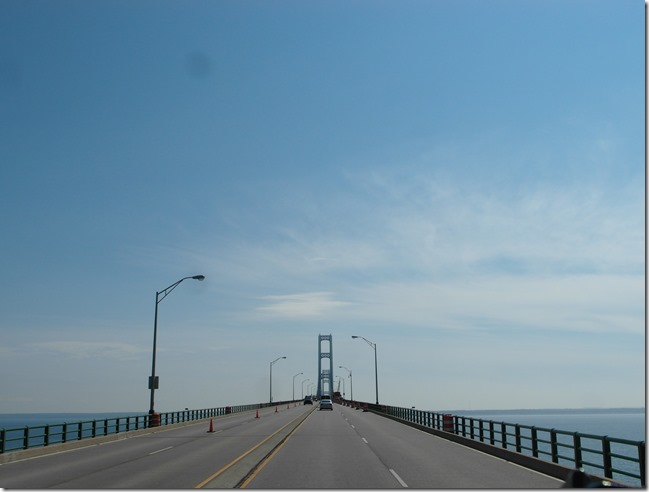 Mackinac Bridge over lake Michigan…
Tomorrow we head for Toronto where we will spend 3 nights exploring before heading onto Montreal.