We are spending the day in Karima to explore the surrounding archaeological sites of which there are many but also to bide time.
The only means of access to Egypt from the Sudan is via a ferry that departs Wadi Halfa in the North of Sudan and cruises for 18 hours to Aswan in Egypt…No road access!! This ferry departs Wadi Halfa once a week on Wednesdays only and therefore we need to be in Wadi Halfa by next Tuesday to clear customs out of the Sudan before the ferry on Wednesday. We are very far North and there is just not enough places to see or accommodation options between here and Wadi Halfa to take up the all the days and hence the stop for today. In retrospect, it probably would have been a better option to have pushed through the Sudan quicker and got the ferry of 2 days ago thus giving us more time to explore Egypt at leisure.
We were up at 6am to go and explore the tombs at Kurru and the pyramids at Nuri which are in the surrounding area but primarily to avoid the heat of the day which sets in, in full force by 11am. The road marked on T4A for the route to Kurru from Karima is, unbeknownst to us at the time, no longer used so after we had completed 5km of thick sand, 200m long mud pools, dropped bikes and severe sweat, a local in a kaftan came casually traipsing along to advise of a new tar road just 1 km away!!!!!!! GGGGRRRRRRR!!!
The tombs and pyramids of the area really are worth seeing if you have an interest in ancient Egypt, their culture, architecture and history. The Sudanese idea of administrating tourism to see these sites however leaves a lot to be desired; there is no infrastructure but an arbitrary local will appear from nowhere ask for your "ticket" to see the site (that has no signs, entry or enclosure) alternatively demand $20 to see and take pictures of what one could just as easily walk up to in the middle of the desert! Needless to say, we elected to drive a kilometre further and approach the site from a different point.
After breakfast we headed off to explore the local market and its surrounds, I gave up 30 minutes in due to the heat but Dale persevered and came back with some great photos.
The heat is now in full force..I would give my left arm for a real cold beer right now!!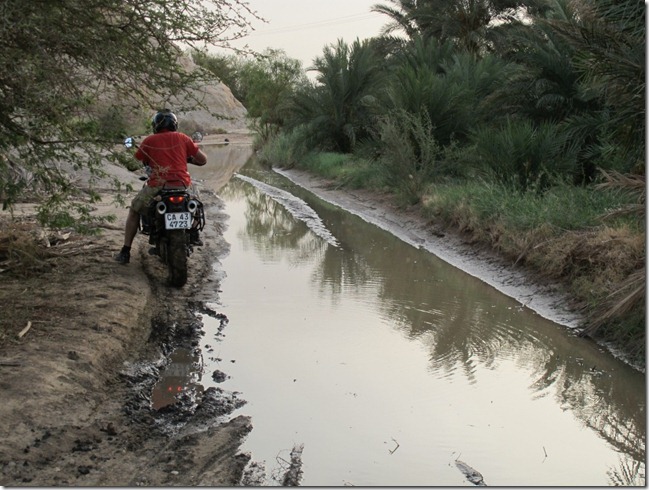 Early morning wrong road!!!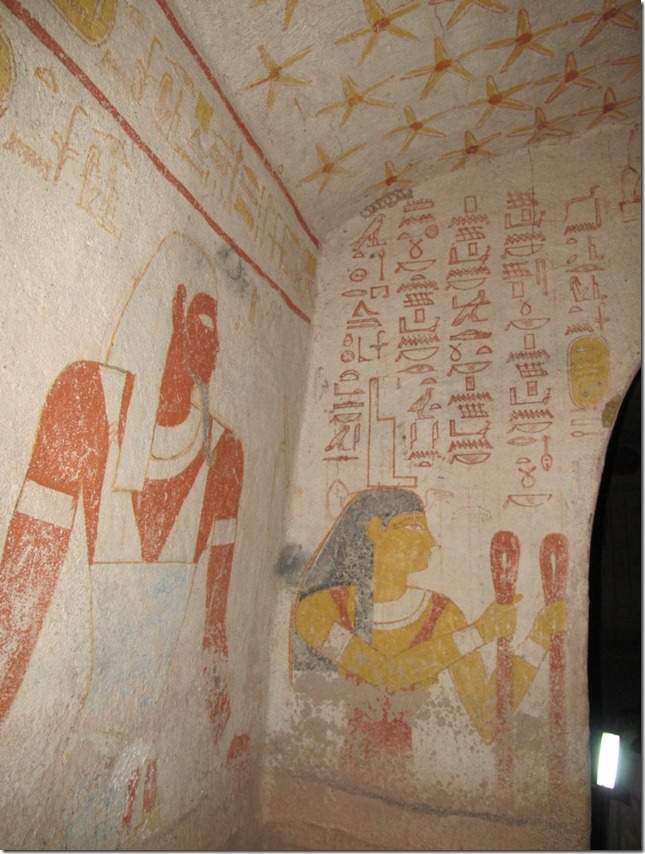 Inside the Pharaohs tomb.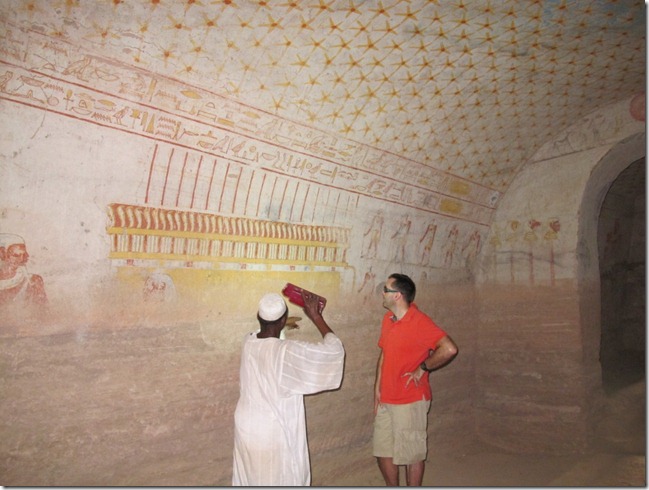 More tomb interior.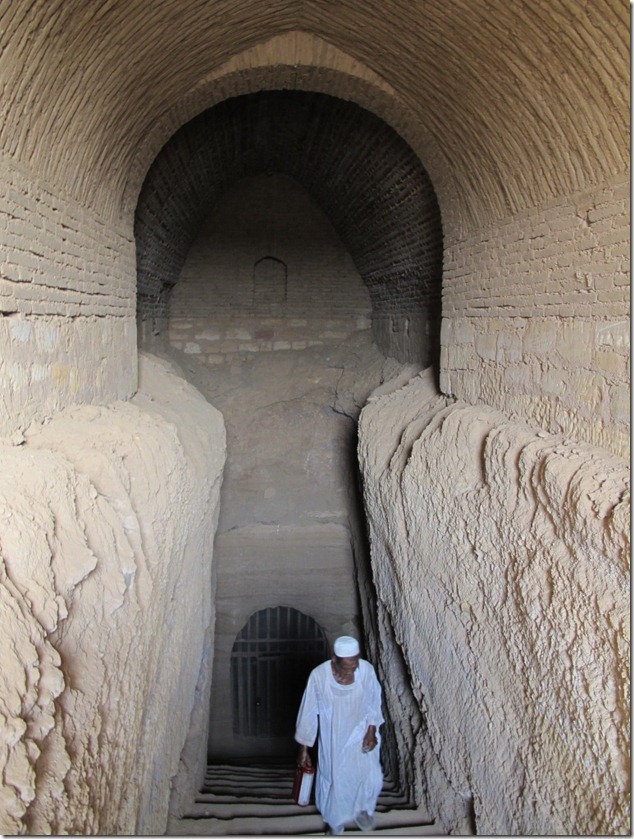 Climb down to the tomb is 33 steps underground.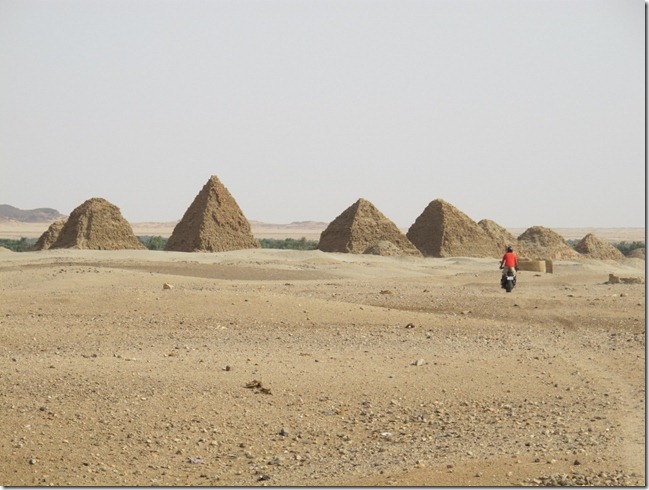 The pyramids of Nuri.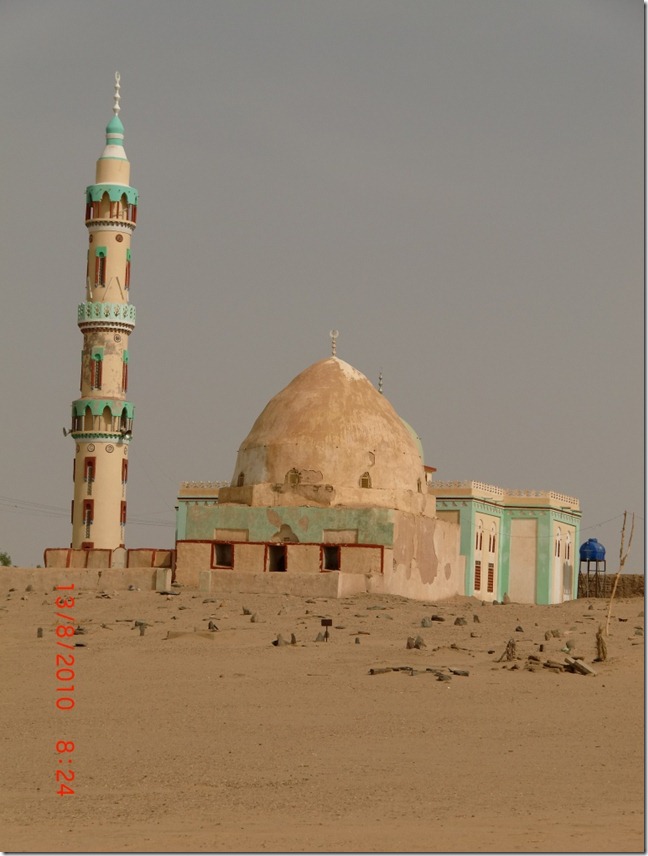 Beautiful old Mosque (with graveyard in front) on the banks of the Nile.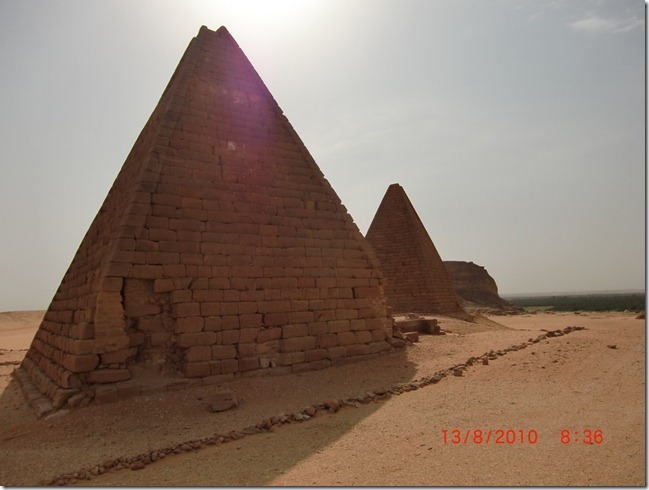 Pyramids of Karima.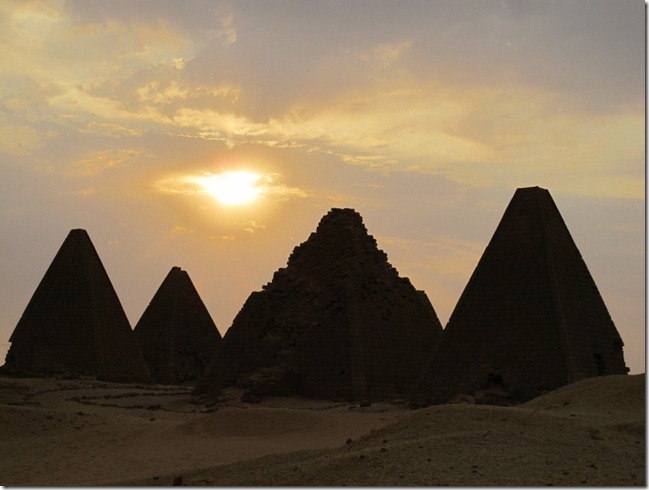 Pyramids of Karima.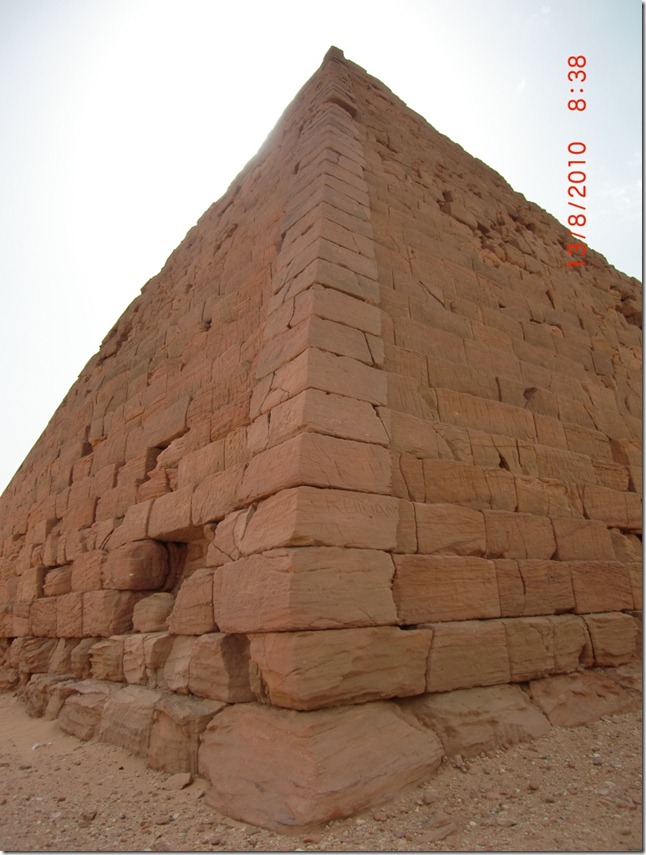 Pyramids of Karima.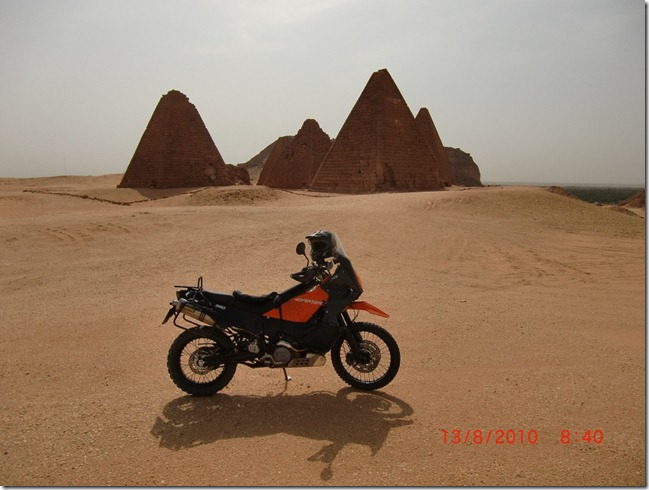 Katie and the Pyramids.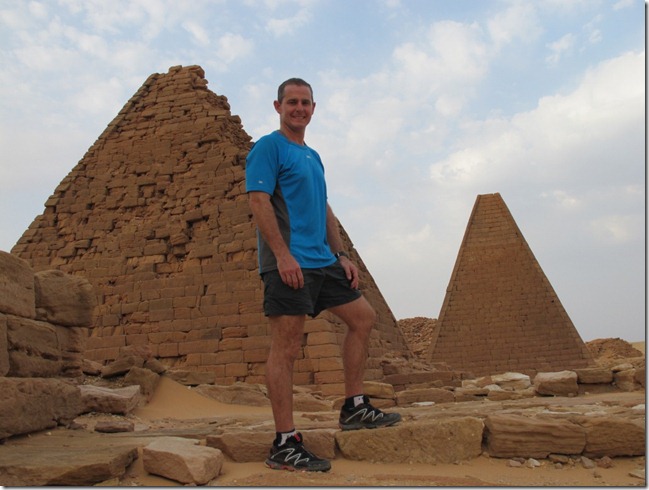 Dale at the Pyramids of Karima.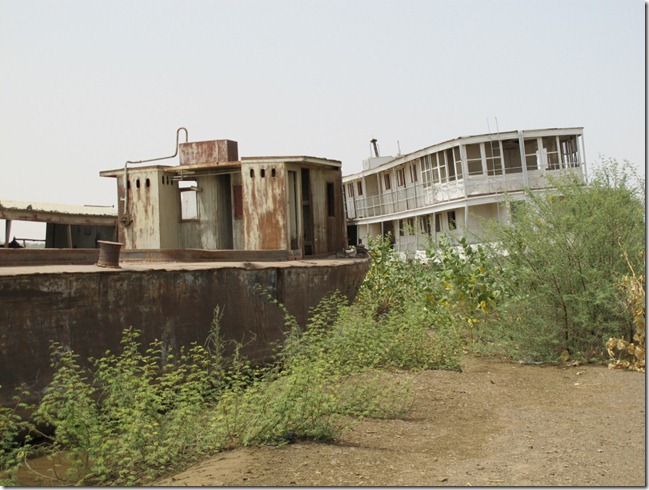 Abandoned old Nile steamers.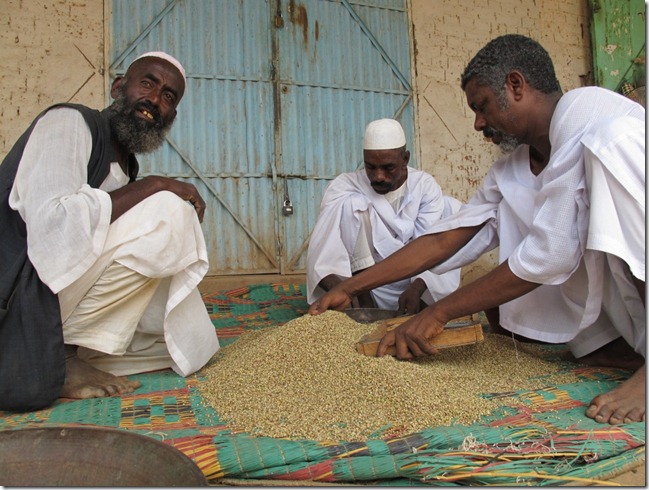 The Souk at Karima.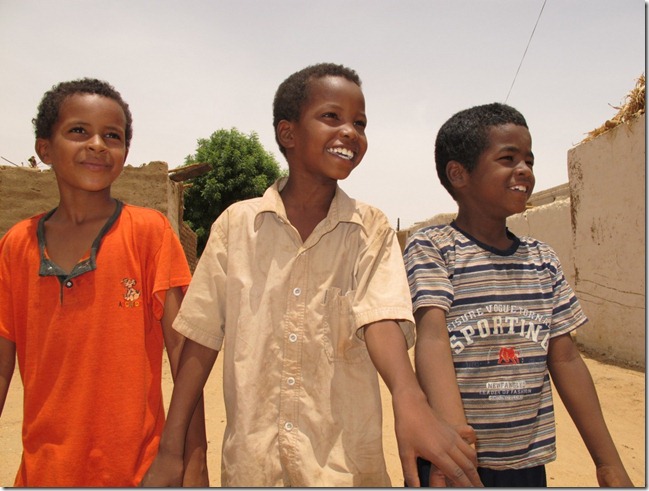 Local kids.