We left Khartoum at 7am as planned for a relatively short run of 220km to our intended destination for the night, Meroe.
Meroe is largely deserted but famous for the 3500 year old pyramids which still exist here from a time when the Egyptians controlled the Sudan. It was our intention to stay at the Meroe tented camp hotel which had pretty good reviews on trip adviser, however, when we got to the hotel, we were advised by the guard that it had been mothballed until October. The guard offered to let us stay for free in one of the rooms where there were beds, outside bathrooms with showers but no electricity. Initially we thought this was okay until the wind picked up and a proper desert sandstorm set in making it impossible to be outside, and even more so inside because of the stifling heat and as a result decided to spend a few hours looking at the pyramids and then pressing on to Atbara, the next town about 100km further up the road.
The pyramids themselves are interesting and certainly worth seeing if in the area. The state of preservation, considering the age of these structures is remarkable and a testament to the hot and dry climate of the area. Pyramids aside, we had an absolute blast riding the bikes around through the middle of the desert for a couple of hours.
On arrival in Atbara, we found our accommodation for the night at "guest house" on T4A (GPS software called tracks for Africa) and whilst it is the usual "wouldn't let my dog stay there" type of accommodation that we have become accustomed to, at least there is a fan and an air conditioner in the room that works which in itself is surprising because of the 10,000 municipal electricity laws that must be being broken when one looks at how these things have been wired together!
The guest house serves no food, so we got out of our riding kit and went into "town" to find food and petrol. Riding in shorts, t-shirts, slops and no helmets initially sounds like a good idea but in fact the wind and heat is so intense that you may as well be walking across hot coals. Lunch and dinner are fresh rolls, tuna (I think..don't really want to ask too many questions in this regard!) and Bavaria 0% beers.
We will be leaving at first light (about 6.15am) tomorrow as we have a 350km run through the middle of the desert on a stretch that is not connected to the Nile and therefore uninhabited. First light means that we will avoid the heat of the day (which is 35C by 7am and 45C by midday), the wind which picks up by 9am and turns everything including the sky brown and will reach our destination, Karima, by about 10am.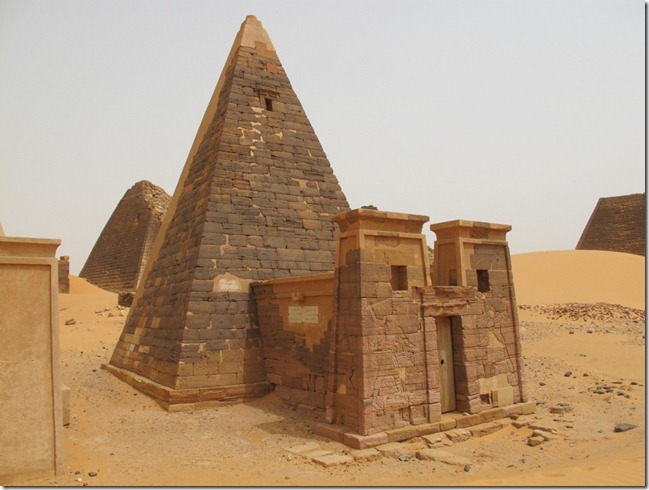 Pyramids of Meroe.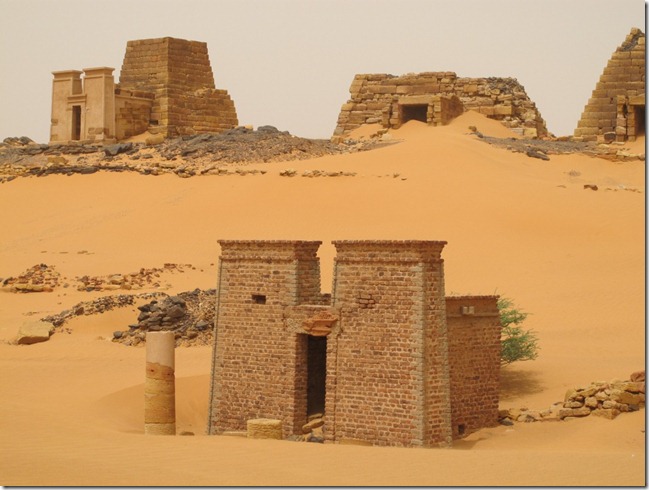 Meroe.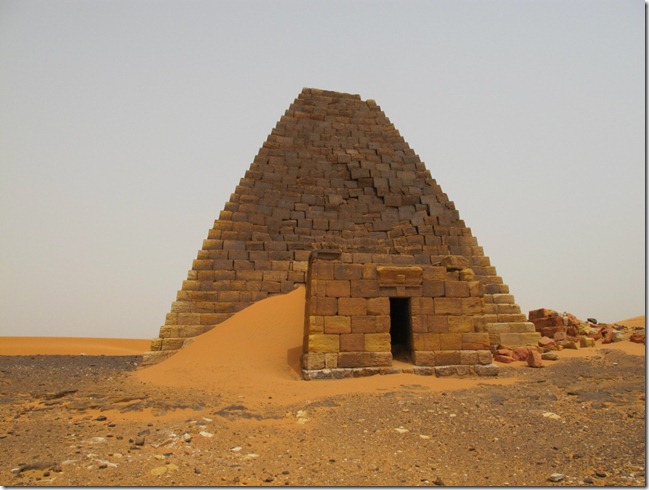 …Meroe
you got it..Meroe!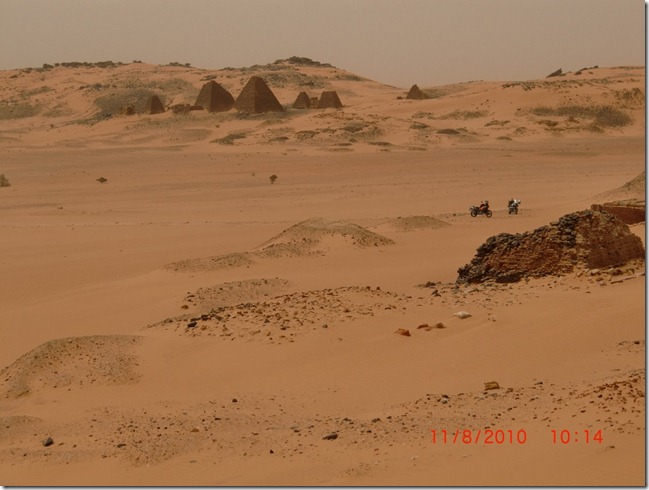 Katie and Massey in the middle of Nowhere…check out the brown sky!!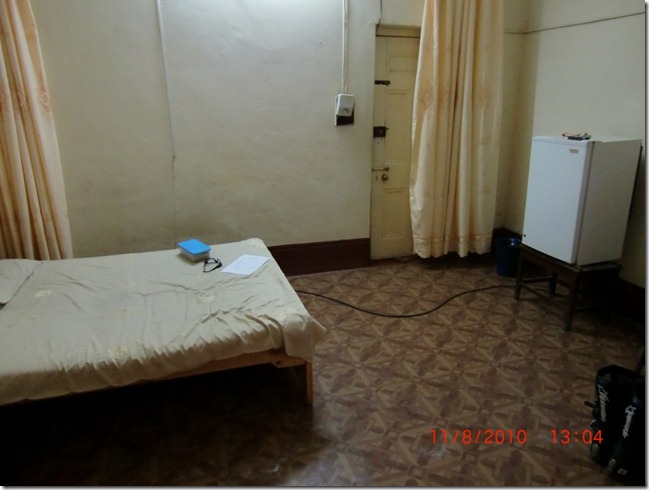 More "Conde Naste would be proud" type accommodation!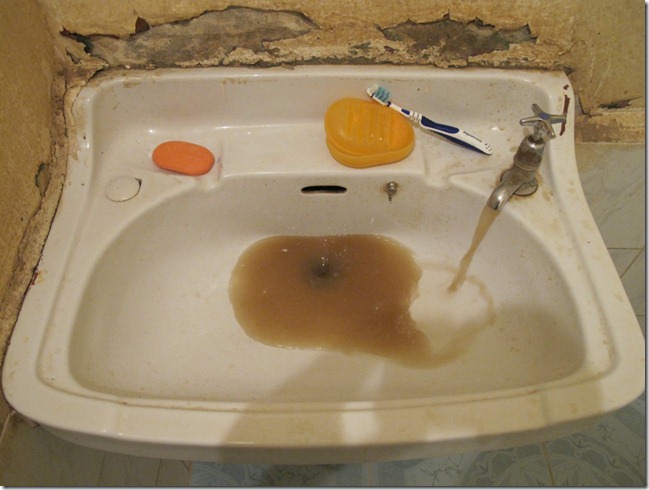 How cool is that, we have chocolate milk on tap!!!