Still in Khartoum however, we are departing early tomorrow morning for Meroe.
Started the day early as we wanted to get to see the Sudanese national museum before it got too hot. This country's history and structures date back 3500 years and is incredible to take in. The Egyptians and Sudanese lives' and history is so intertwined that it is not always possible to say which is which.
After the museum, in 45C heat, I went to hunt for a simple item like chain wax and oil for my bike…well, Midas, if you are listening, you can clean up in this place!!! One would think that buying a simple 20W/60 motor oil and a can of chain oil is a simple case of walking into a car accessory store and leaving again in 5 minutes?! No, no, not in Khartoum, the order of the day is drive around in this heat for an hour visiting one crappy "motor accessory store" after another that sells sheep skin seat covers, car freshener and bull bars..(That's IT!!) until I found one that had oil, and another hour of driving before I settled on a can of grease because the concept of chain oil may as well have been akin to aliens landing on the Nile!
Enjoyed the Lebanese restaurant so much last night we went back there again. Going to miss the air-conditioned confines of the Burj but looking forward to getting back on the bike and exploring what Sudan has to offer…other than HEAT and SAND!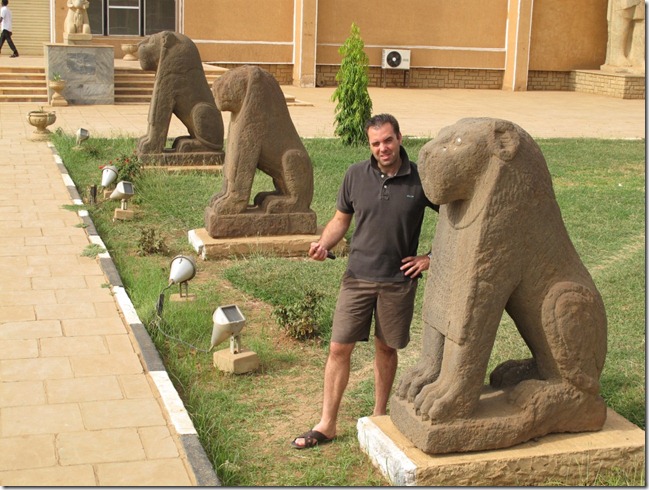 Morning at the museum.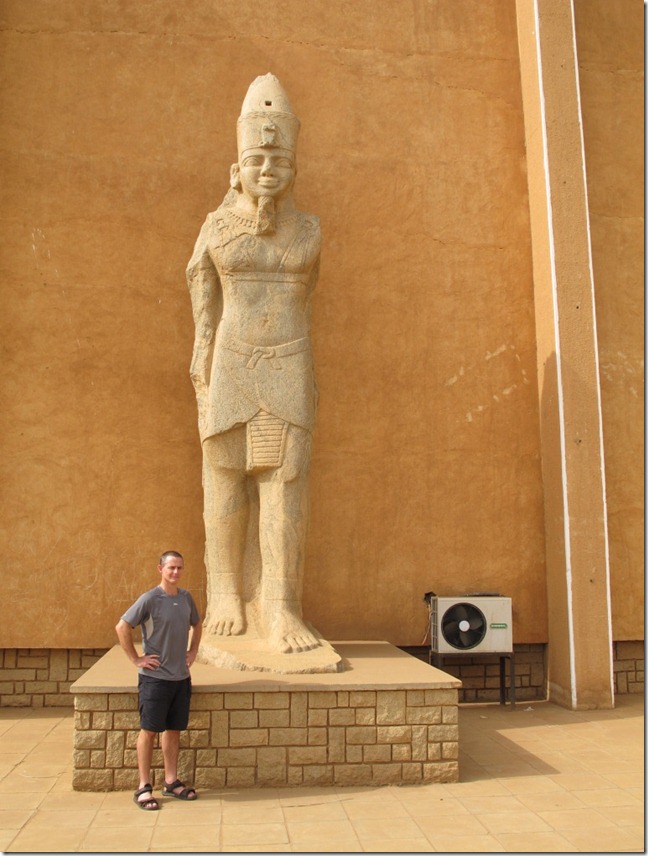 Egyptian or Sudanese?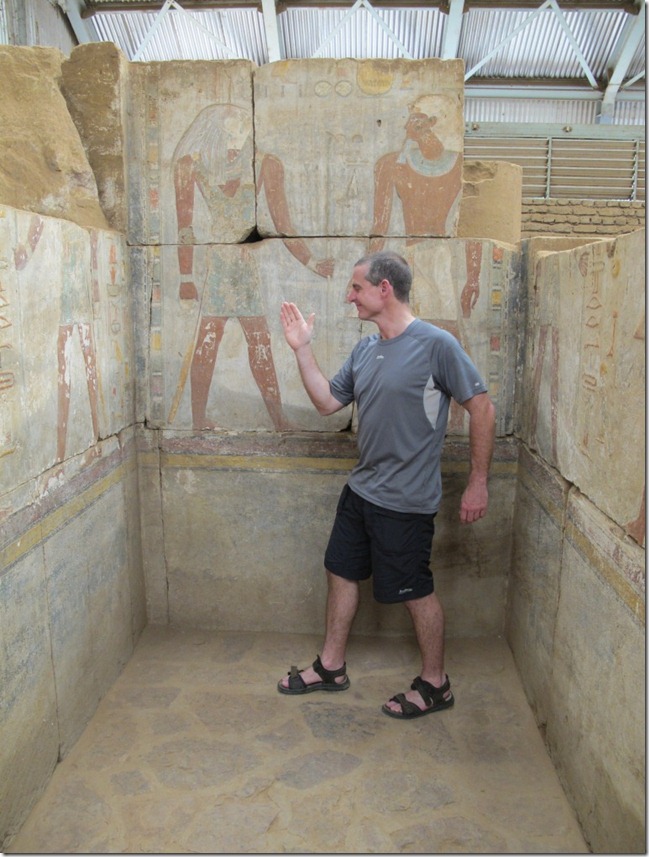 Dalekaman.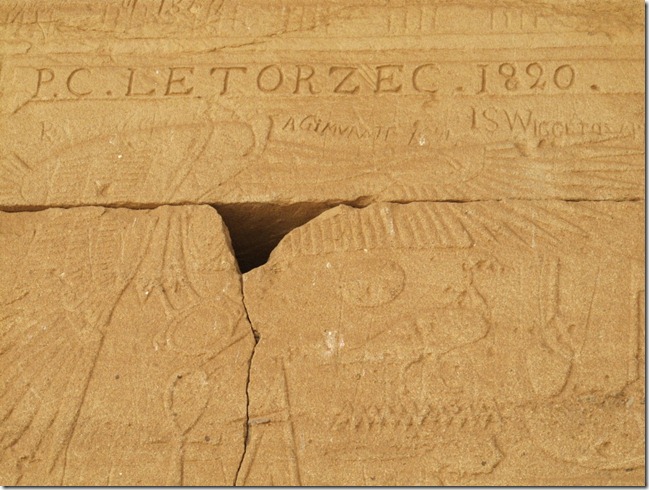 Graffiti, been around for ever!!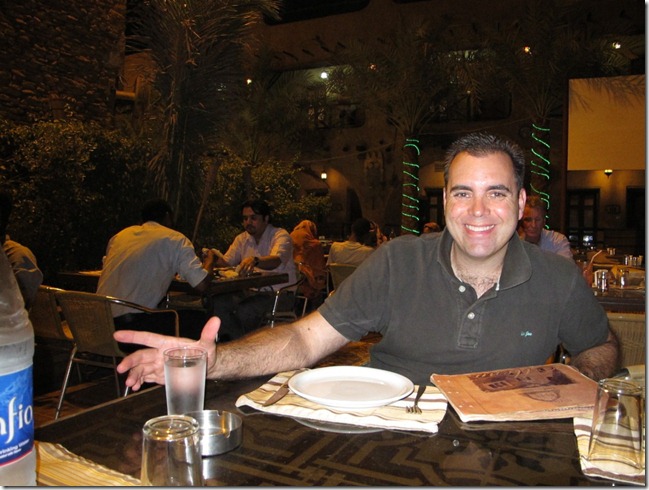 Dinner at Assaha…Again!