WOOOHHOOO Wireless Network!! Didn't think I would ever get so excited about something so menial!! No data network on the Sudanese side either so updates will be limited to when we can.
We left Gedaref as early as possible because the place was a real hell hole. Our ride was 420km to Khartoum, the capital of Sudan and after the altitude and coolness of Ethiopia, the heat here is oppressive. We got to Khartoum at lunch time and it was 42°C, the result of which is that the bikes were taking strain after a long and fairly hard ride and my radiator guard got so hot that it melted a hole in my other (undamaged) auxiliary fuel tank!!!
Sudan is dusty, desolate and empty in comparison to Ethiopia, these guys definitely got the scenic raw deal but scored with the oil of which Ethiopia has none.
We are spending the next 3 days in Khartoum to rest, clean bikes, do maintenance and get ready for the last leg of our journey. We are spending these days at the awesome Burj Al Fateh Hotel so 3 nights of something decent until we get to Aswan in Egypt.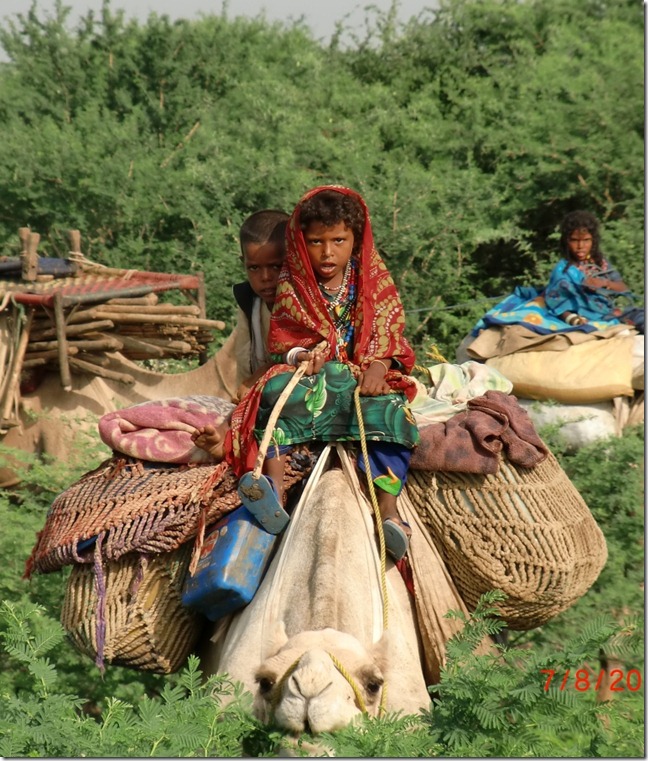 Local kids on route to Khartoum.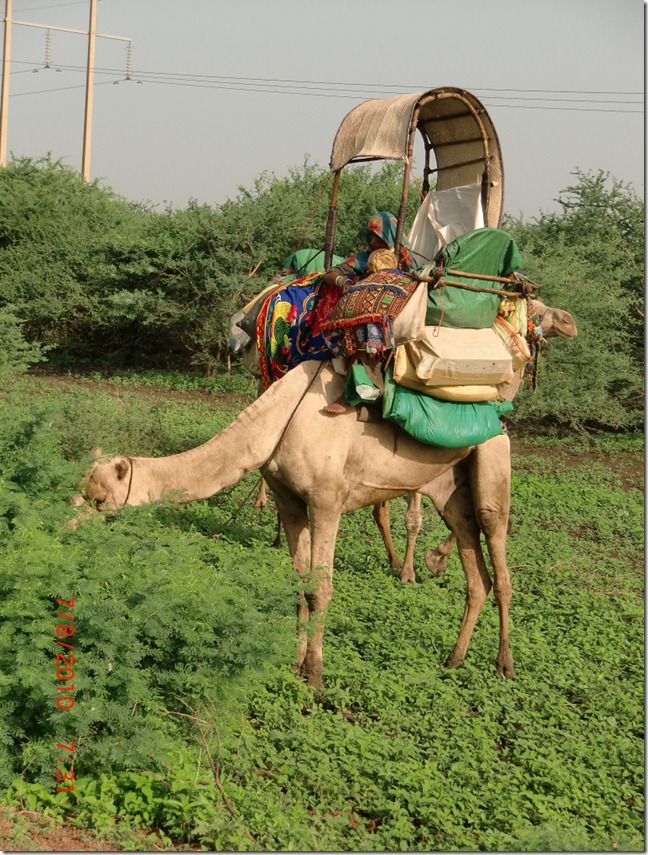 2010 Sudanese MPV.
Katie springs another fuel leak!!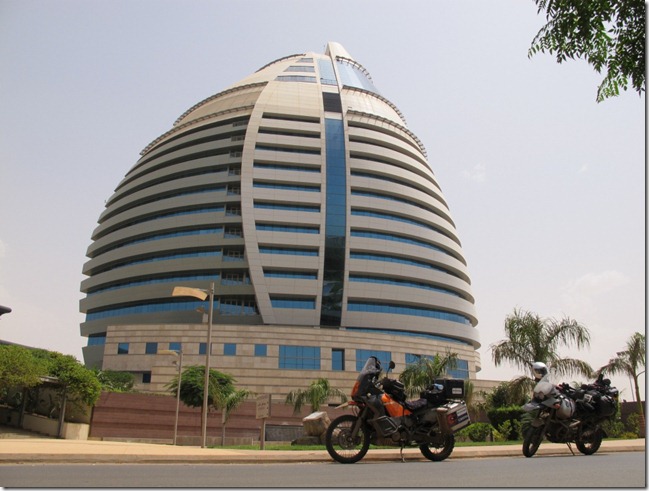 3 Days of Luxury at last!!!