We left the simien mountain lodge today as planned in order to head out of Ethiopia and into the Sudan. Our route took us via Gonder where we needed to get petrol and after searching every station in town had our first experience with the black market fuel dealers who sold us fuel at R10/L out of a scummy jerry can! It was that or we wouldn't make the Sudan!
My final assessment of Ethiopia is that I loved it and disliked it (hate would be too strong a word). I loved the scenery, the drive and the warm and personable people when you interact with them on a one on one basis. I disliked the children throwing stones, the shepherds who purposefully and hurriedly herd their animals into the road in front of you either out of curiosity, or to beg, not realising the danger they are causing and the aggressive and persistent begging which has been brought about by ineffective aid that has simply created a culture of "if you are white and in Ethiopia, then you must be wealthy and here to give us something"! Unfortunately, after riding for over a month now, bone tiredness has set in and with that has come a certain irrational irritability which has become exacerbated by the dislikes I mention above, however, I am sure that time will dim the dislikes and what will be left is only the fond memories…as a good friend of mine always reminds me, "remember that you are looking forward to looking back"!! 
We got to Metema and did the Ethiopian immigration and customs easily enough however, although the immigration on the Sudanese side was effortless, customs for the bikes was a 2 hour exercise in frustration.As a result, we only got on the road to Gedaref (155km from the border) at 18h00 and ended up riding the last hour in the dark..not good, however, we are now in the Sudan, our PENULTIMATE country for this trip.
We are spending the night at another fleabag motel..I am SO done with this kind of accom!!!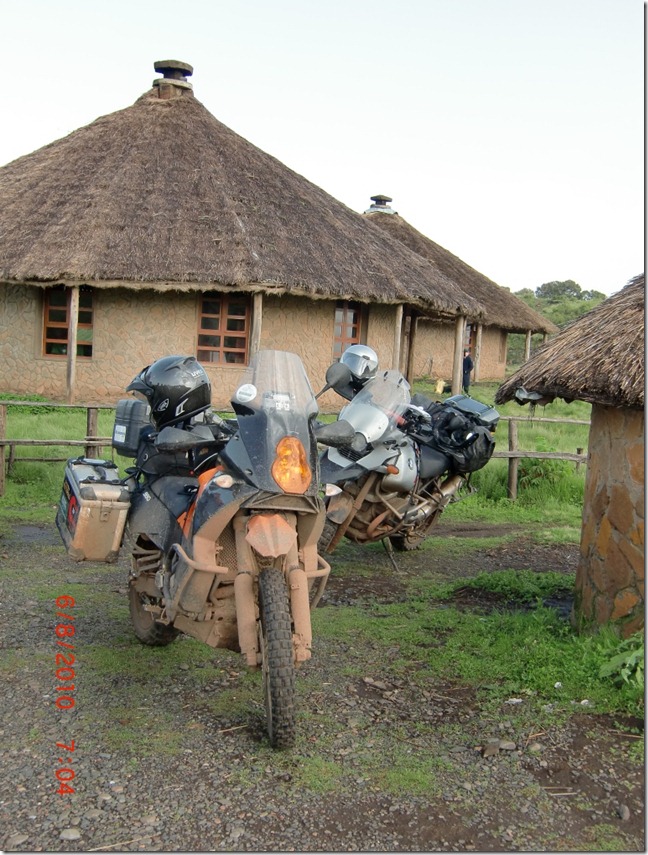 Early departure from Simien.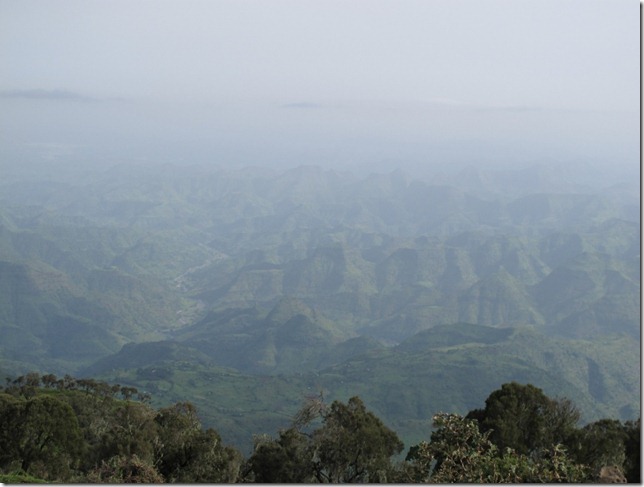 The roof of the simiens.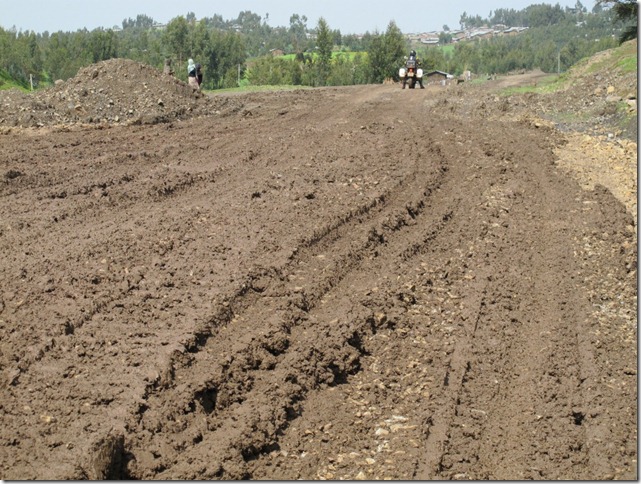 Fun fun fun.. the combination of rain and trucks first thing in the morning. It is this sort of thing that contributes to the weight loss that everybody makes reference to. Getting fat Katie and Massey across this is equal to an hour's cardio session with Chris Van Loggerenberg!!!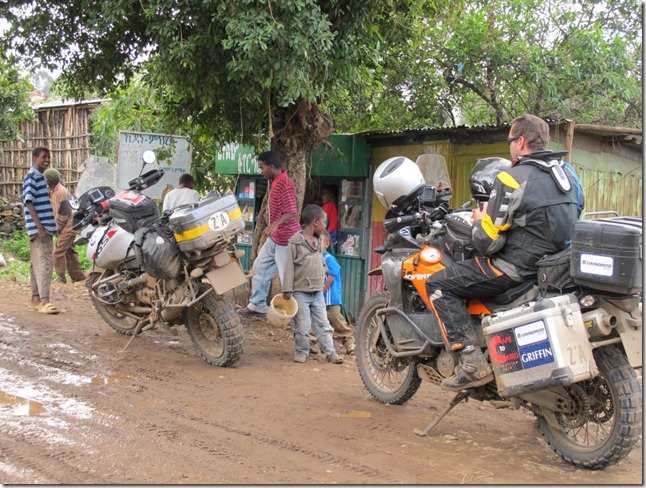 Dealing with the black market fuel dealers,not my favourite sport!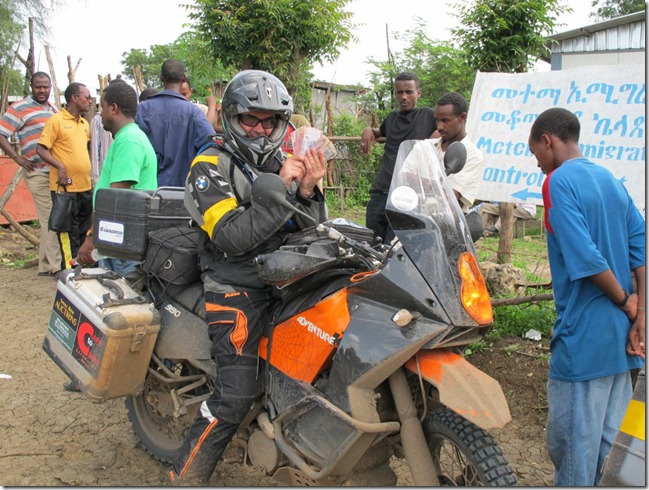 The normal African type Bureau de Change!!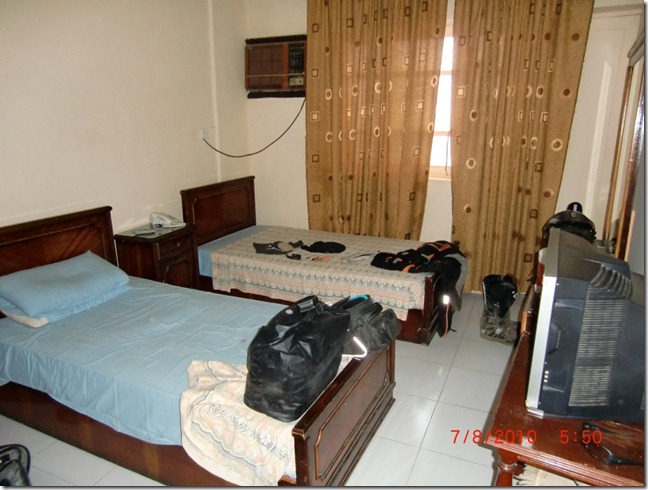 The El Motwakl Hotel in Gedaref, Sudan..the flash actually makes it look okay!!