The straight line ride of today could have been 190km, however, we chose the 430km scenic loop from Cortez to Durango to Ridgeway to Moab, next to Archers national park and it was worth the extra 240km!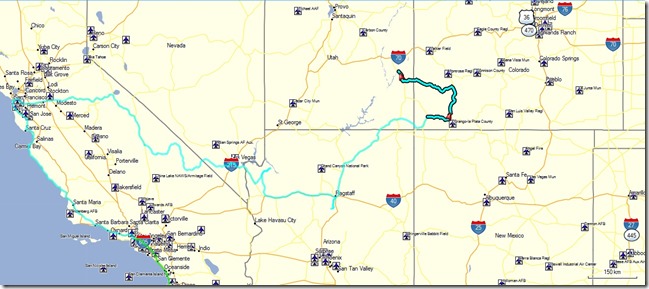 Days Ride…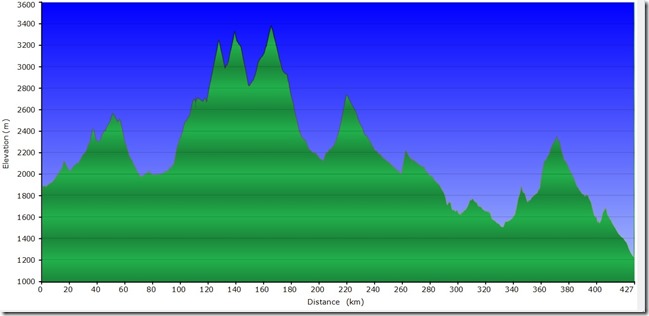 Elevation of the ride today…
The ride took us from the plain lands of Cortez into forests and then three mountain ranges with altitudes over 3000m including a ride through the "Switzerland" of America. The day overall was fantastic and even the occasional rainstorm that we got caught in didn't "dampen" the day!!