And the day that has been in the planning for over a year has now finally arrived.
Today, my mom, stepdad, Jacqui and I fly to Argentina to commence with the adventure and we are all hyped. To add to the good news, I checked with the pilot and it turns out that both the bikes are co-incidentally on SA226 and will arrive in BA with us although its unlikely that they will come out on the conveyer belt with the rest of our luggage.
The flight itself is like any other long distance daytime flight, sleeping, eating and too many movies! The bonus however is the gaining of 5 hours which makes the jetlag easier to manage and that we still get an opportunity to see a little of Buenos Aires when going out to dinner.
I had forgotten, since it has been about 3 years since I was last here, that the steak houses in Buenos Aires don't serve steaks, they serve entire cows. Mistakenly, we each ordered a meal, each of which would have been adequate to feed a small village in a remote African country as can be seen from my mothers schnitzel below. (Roland, you should move here…600g fillet for R250 bucks!!) Needless to say, the meal plus a great bottle of Argentine Malbec was an awesome way to start our time in BA.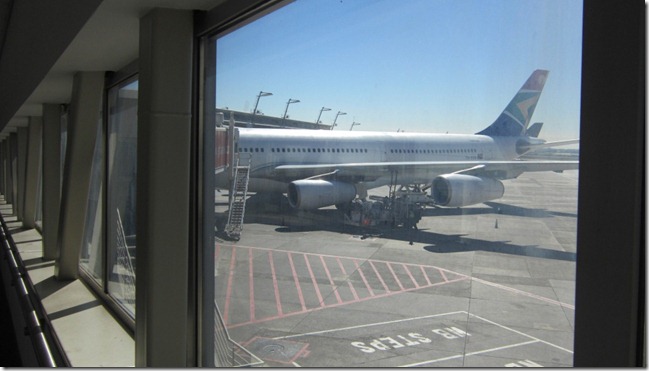 SA226, carrying us, the supermodel and little fatty to BA.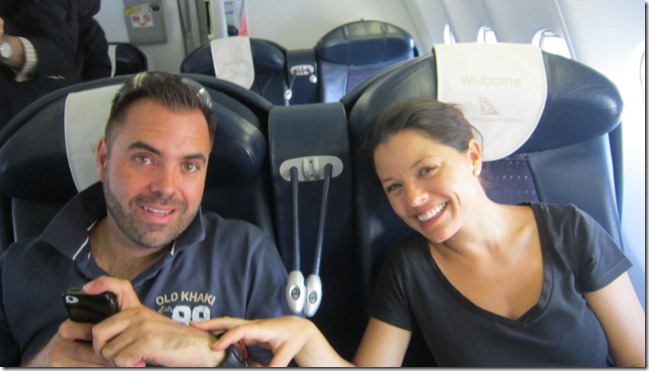 Jacqs and I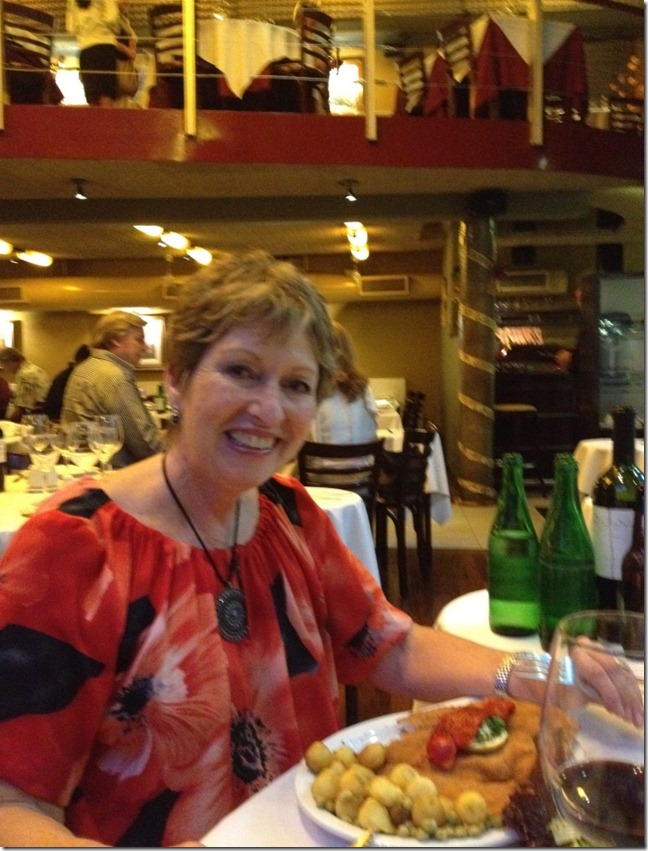 Mom trying to devour a crumbed calf!