Fernando, Iain and I left Johannesburg at 6.30am for our penultimate days ride. The plan was to get to Beaufort west for the night however some minor bike trouble just before Bloemfontein forced us to detour into the city and visit Honda Central for some emergency repairs.
The chain on the Yamaha had just never been the same since the bucking bronco incident in Mozambique and it hopped straight off the rear sprocket about 20kms north of Bloem. Fortunately no damage was done to the bike.
Paul Manolas and the guys at Honda Central were fantastic and dealt with the problem immediately and professionally. I was concerned that the remaining tread on my KTM would not endure the last 1000km home and therefore decided to change my tyre whilst we were there.
This 2 hour delay meant that we didn't have enough sunlight to get to Beaufort West and are staying the night and a fantastic bed and breakfast in Richmond in the Karroo called Marinas. The house, staff, service, rooms and food were 5 star! Well done guys.
Shaun NOT in riding gear!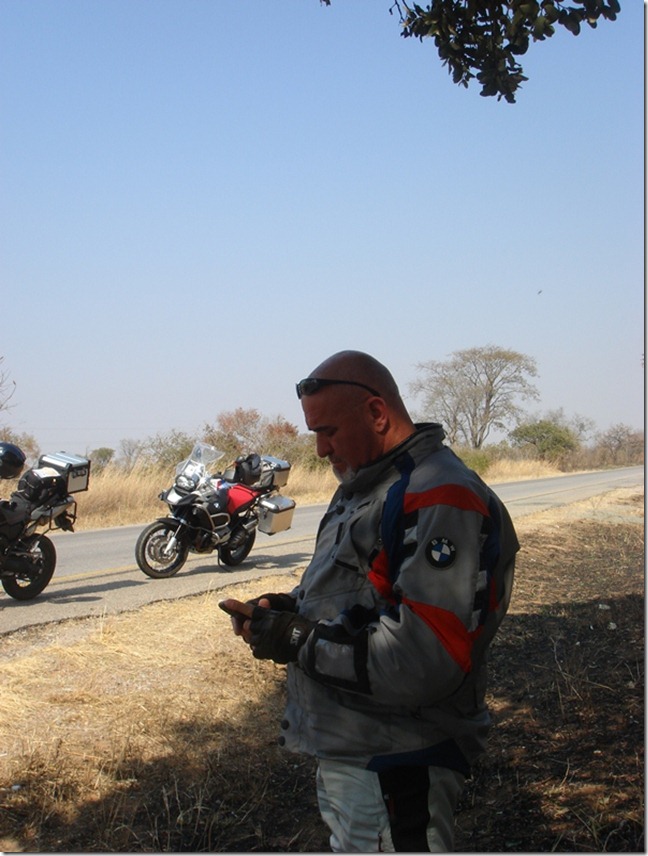 Fernando's umbilical roadside cord.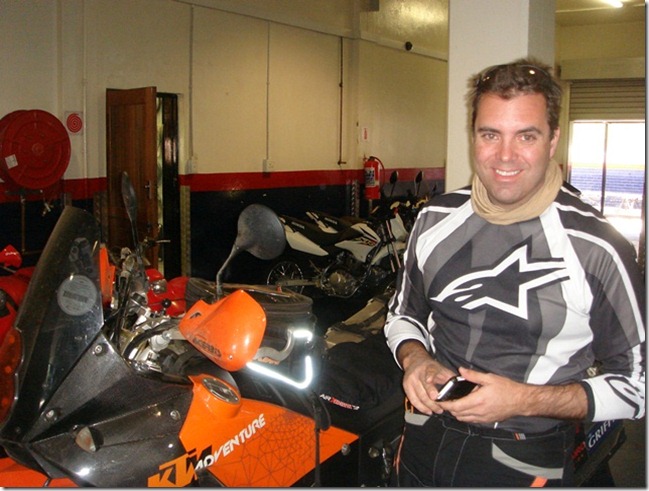 Honda Central repairs.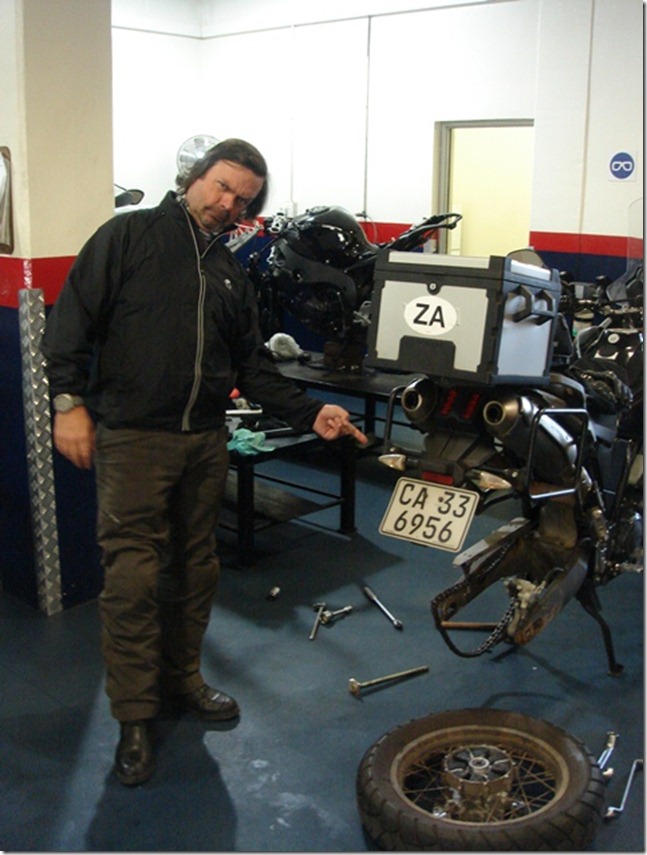 Not impressed!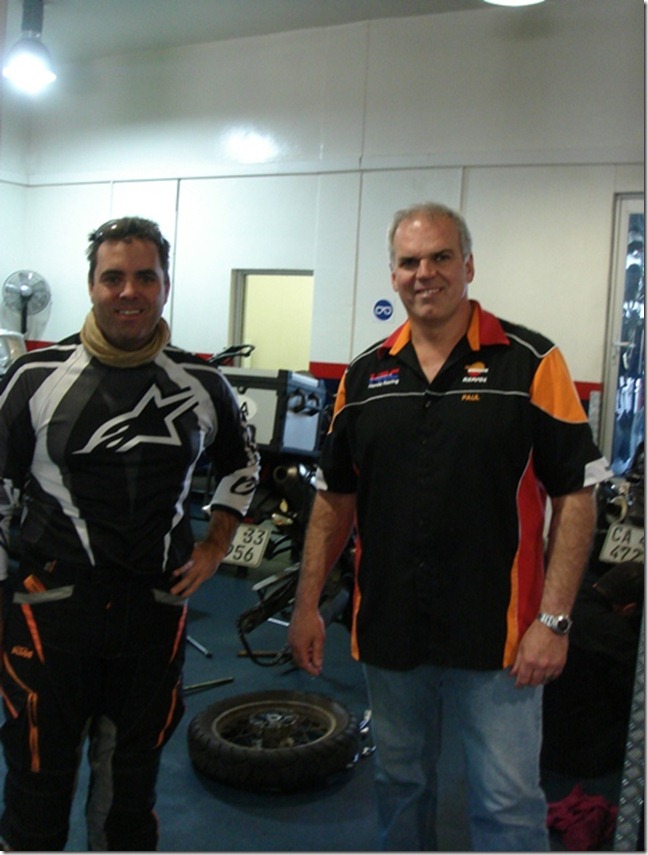 Paul Manolas and I.